Chris Hemsworth to visit the NSW central west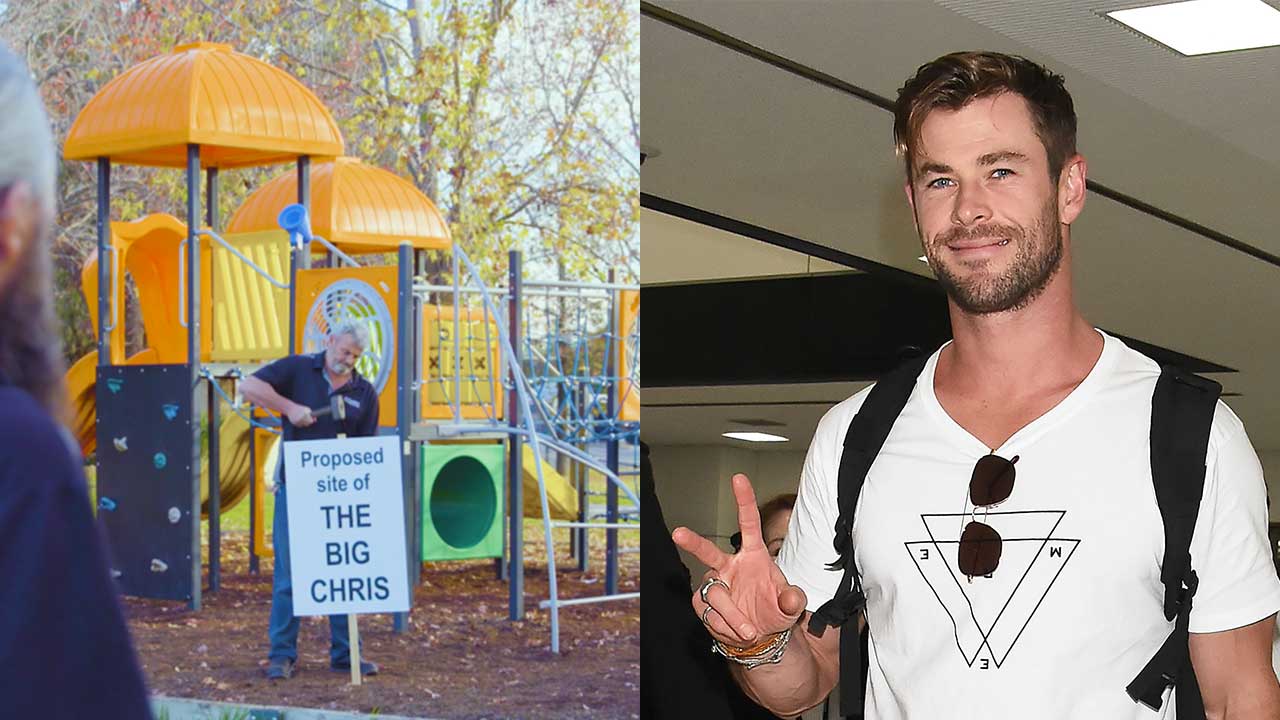 In a bid to attract tourists to the small town of Cowra, population 13,000, the town's tourism team put together an amazing 'Get Chris to Cowra' campaign – and it worked! The Chris in question being Australia's favourite of the Hollywood Chrises, of course: Chris Hemsworth, best known for playing Thor in the Marvel movies.
The campaign launched last week with an entertaining video showcasing all of the amazing things Cowra has to offer, as well as giving viewers a glimpse into the process behind getting the campaign off the ground. The primary goal behind the campaign was to boost tourism after years of drought and the COVID-19 pandemic, with attracting Chris Hemsworth himself surely feeling like a pipe dream.
The campaign includes a proposal for a 'Big Chris', in the style of Australia's Big Landmarks like the Big Pineapple and the Big Prawn. The statue would be "four storeys tall and a beard like spun canola" according to the campaign website.
The website says of the proposed statue, "standing over forty metres tall, the proposed Big Chris will stand testament to mankind's ingenuity, daring, and engineering skills, and will be a glimmering beacon for international and domestic visitors alike. The Big Chris will be the crown jewel in the rich tapestry of visitor sights and experiences that is Cowra." Plus, they want the statue to be "constructed from chiselled marble (much like Chris Hemsworth's jawline)". Who could resist visiting such a marvel of modern engineering?
And now the town might have to actually follow through on their proposal, because the God of Thunder himself has taken to Instagram to accept the town's gracious offer, promising to visit the town next year.
View this post on Instagram
Writing on Instagram on Tuesday, Hemsworth said, "Big love to all the folks in Cowra for this amazing campaign, warmed my heart and made me smile! I'm off shooting a film over seas soon but upon return next year I'm comin in hot!!
"Like many regional towns around Australia, Cowra has suffered from a lack of tourism due to COVID-19 pandemic. So when things open up be sure to check out all the amazing places Australia has to offer!"
Speaking to the ABC, Cowra Tourism manager Glenn Daley said he was experiencing "a little bit of disbelief", understandably so. "I was actually out in the paddock doing some farm stuff, and the assistant manager called and said 'we've got him'!"
Image: Cowra Tourism, Jun Sato/GC Images