From the Red Centre to the green tropics, Australia's Outback presents a palette like no other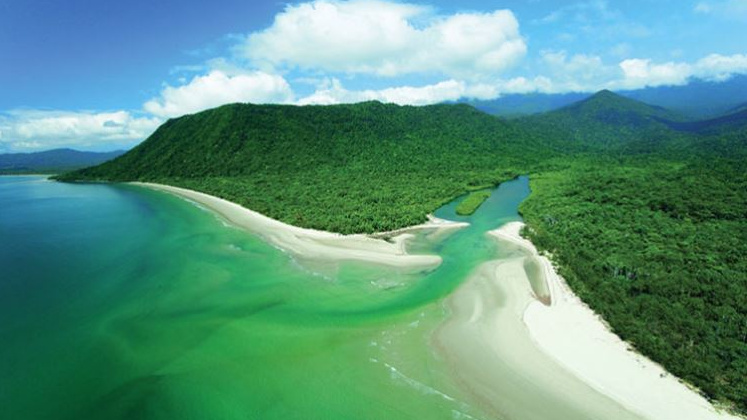 By Reader's Digest, in partnership with APT
From the sunburnt sands and ochre-hued escarpments of its Red Centre to the lush green rainforests of Tropical North Queensland, Australia's Outback packs a punch when it comes to the kaleidoscope of colours on show. APT has been operating tours in the Outback for more than 50 years, and are experts in tailoring holidays to showcase the best of each magical region.
A world of rainforest and reef
In Cape Tribulation, rainforest-clad mountains tumble down to meet the coastline, where pure white sands and turquoise waters dazzle. This is the only place on Earth where two World Heritage-listed sites meet – the Great Barrier Reef and the Daintree Rainforest. The Daintree is the oldest tropical lowland forest in the world and is home to thousands of species of birds, animals and reptiles. Here, giant fan palms, emerald green vines and ancient ferns tangle together, forming a dense rainforest that makes you feel as though you are stepping into Jurassic Park.
On tour
APT offers an 11-day 4WD adventure through Cooktown & Cape York. Arrive in Cairns and transfer to Port Douglas, where you'll spend a night at the luxurious Sheraton Grand Mirage Resort. Travel to Mossman Gorge in Daintree National Park and set off on a Dreamtime Gorge Walk. Explore Cape Tribulation and Cooktown then visit Split Rock, an intriguing Indigenous rock art site. Take a helicopter flight into the Steve Irwin Wildlife Reserve before continuing north to the tip of Cape York. Here, set out on a walk to the tip of the peninsula and enjoy a helicopter flight for an aerial perspective on this incredible landscape.
Be moved by the outback's heart
As the light shifts and changes throughout the day, so does the landscape at Uluru – the Outback's spiritual heart. At sunrise, feel an overwhelming sense of calm as you watch this mighty monolith come to life against a pastel-coloured sky. In the afternoon, Uluru appears as an ochre-brown hue, scored with dark shadows. As the sun begins to set, it bathes the rock in burnt orange, then a series of deeper and darker reds, before it finally fades into charcoal as night falls. Spend a night at the Field of Light and savour dinner under the stars, accompanied by the soothing sounds of the didgeridoo. With Uluru in the background, watch in awe as 50,000 soft lights cover the desert floor behind you.
On tour
On APT's 11-day Central to South Explorer tour, start your journey in Uluru, where you'll embark on a base tour at sunrise and experience a night at the Field of Light. Learn about the history of opal mining in Coober Pedy then travel along the iconic Oodnadatta Track to WIlliam Creek. Take an included scenic flight over spectacular Kati Thanda–Lake Eyre before journeying to Ikara-Flinders Ranges National Park. While here, spend two nights at the Ikara Safari Camp – the perfect base for exploring Wilpena Pound National Park. A winery lunch in Adelaide's Clare Valley is the perfect ending to your journey.
Getting your fill of Lake Eyre
Few sights in Australia stir the soul more than that of the normally dry Lake Eyre filling with water and suddenly teeming with life. The lake, properly known as Kati Thanda-Lake Eyre, relies on monumental rains in Queensland and the Northern Territory for water to begin to flow into it. Last year saw the lake reach levels unseen for almost half a century, and it is hoped that 2020's northern monsoon season will see the region once again alive with fish surging through the rivers that feed Lake Eyre, and its surface thronged with an array of birdlife including hundreds of thousands of pelicans. In a land battling drought and bushfires, the vision of water shimmering on the surface of the lake is life affirming. And it is something to be treasured and celebrated, so take this rare chance to go with the flow.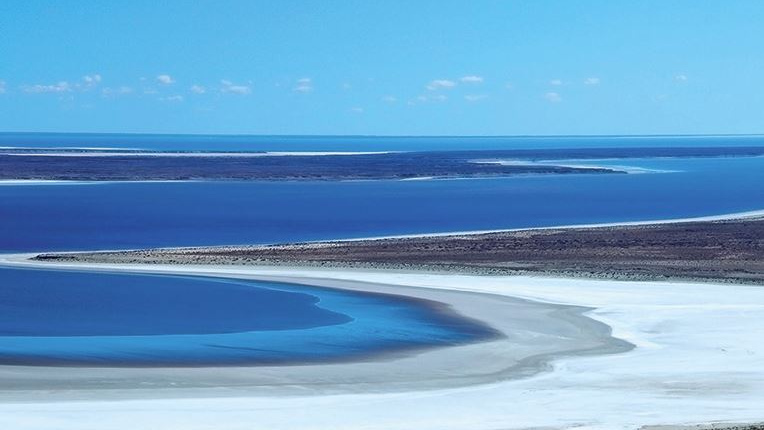 Paradise found amid corals and blooms
Stretching over 1,100 kilometres of seemingly untouched coastline, Western Australia's Coral Coast is a marine paradise like no other. Here, waves lap lazily on pristine white-sand beaches and turtles sweep through sheltered turquoise bays.
The crystal-clear waters of Ningaloo Marine Park harbour the world's largest fringing reef. Beneath the surface, you'll find dolphins, dugongs, manta rays, and more than 500 species of fish. There's more to discover on land, where colourful blankets of native wildflowers burst into bloom between August and September along the spectacular Wildflower Way. For a whole new perspective on the region, take to the skies on a helicopter flight over the Dampier Archipelago. The staggering contrast between brilliant white beaches, aquamarine waters, and the rugged red Pilbara landscape is a breathtaking sight – one that can only be experienced from the air.
On tour
Board the MS Caledonian Sky in Broome and navigate the remote islands of Western Australia's Coral Coast on a 15-day small ship expedition cruise and 4WD adventure. Discover life below the surface while snorkelling the clear waters of this marine paradise. Disembark in Geraldton and continue the adventure as you explore Kalbarri National Park and the eerie limestone Pinnacles. To finish up your journey, there's a stay in a luxury eco-tent on the beautiful Rottnest Island.
This article originally appeared on Reader's Digest.
Photos: Reader's Digest