"Only in Canberra": Locals rescue kangaroo from lake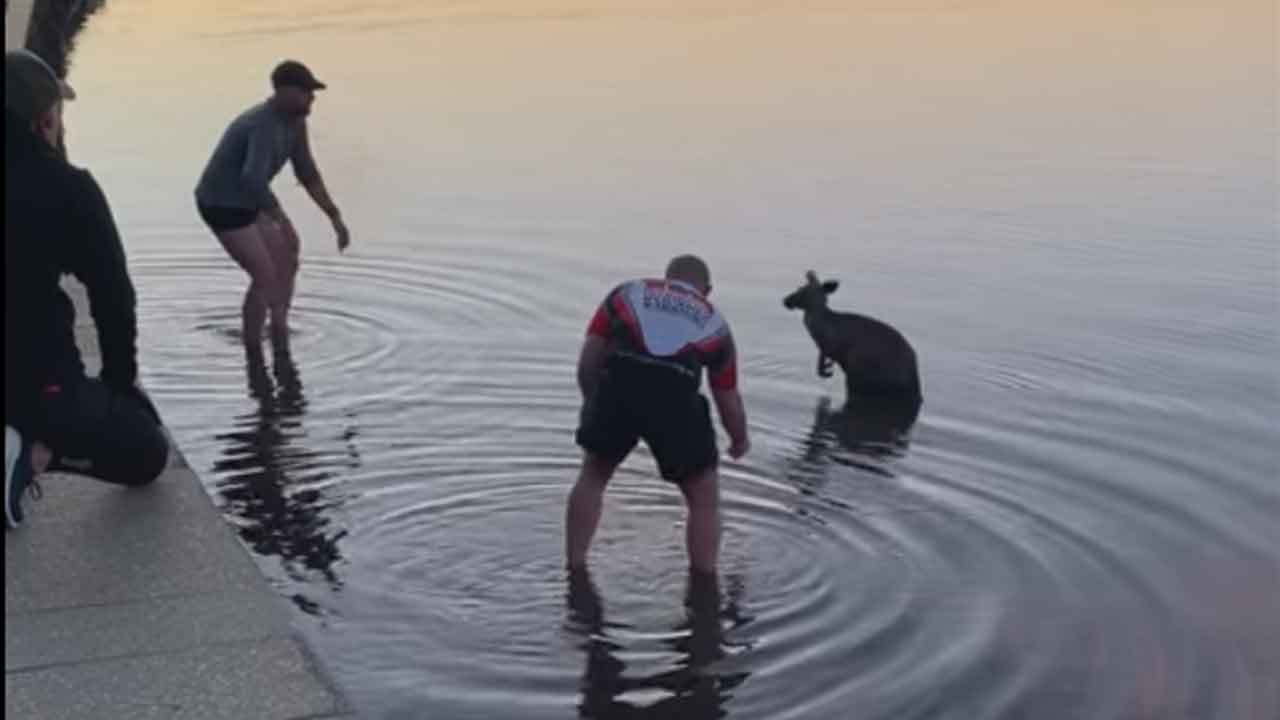 Three Canberra locals have had an unlikely run-in with a kangaroo, after finding it standing in the cold waters of Lake Burley Griffin.
Passer-by David Boyd filmed the moment two men rescued the marsupial from the water, which was later on a Canberra group Facebook page.
"This was my morning - only in Canberra - well done to these two guys," Mr Boyd wrote.
ONLY IN CANBERRA. From David Boyd 📸 pic.twitter.com/KFc5Qmg4hw

— Julian Abbott 💉💉 (@JulianBAbbott) September 20, 2021
In the clip, the nervous roo allows the men to carry it out of the water and back onto land.
Then, the kangaroo offered its paw to 'thank' its rescuers for their help.
"Aw, he's thanking ya," Mr Boyd can be heard saying in the background.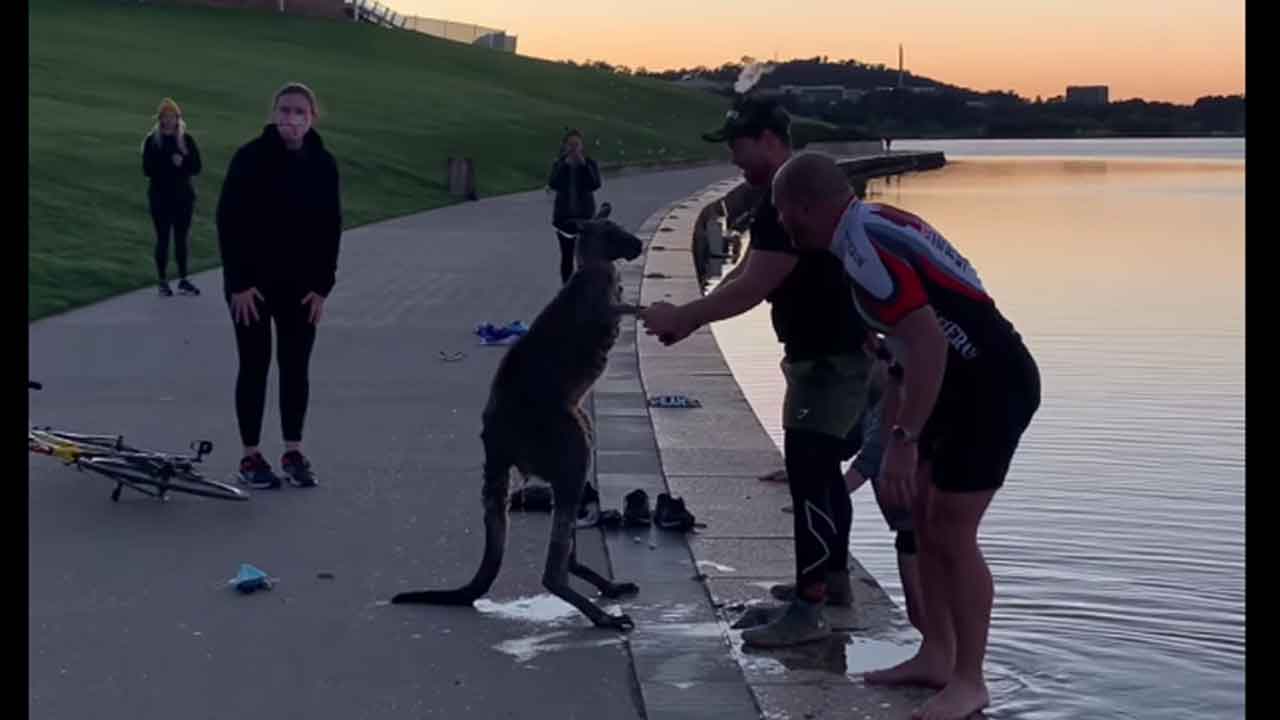 Image: David Boyd / Facebook
The video, which has been viewed over 400,000 times, received a flood of comments from concerned viewers wondering whether the animal was okay.
Mr Boyd confirmed that the kangaroo "came good", while another onlooker revealed that the animal ended up back in the lake again, prompting a second rescue.
Image: Penelope Twemlow / Facebook
"The kangaroo ended up back in the lake so a second group of people rescued it again (twice over), only to see it deliberately jump back in the lake so we ended up calling the rangers," Penelope Twemlow wrote.
Image: David Boyd / Facebook