Take in the views this month at Sydney Opera House's sunset tours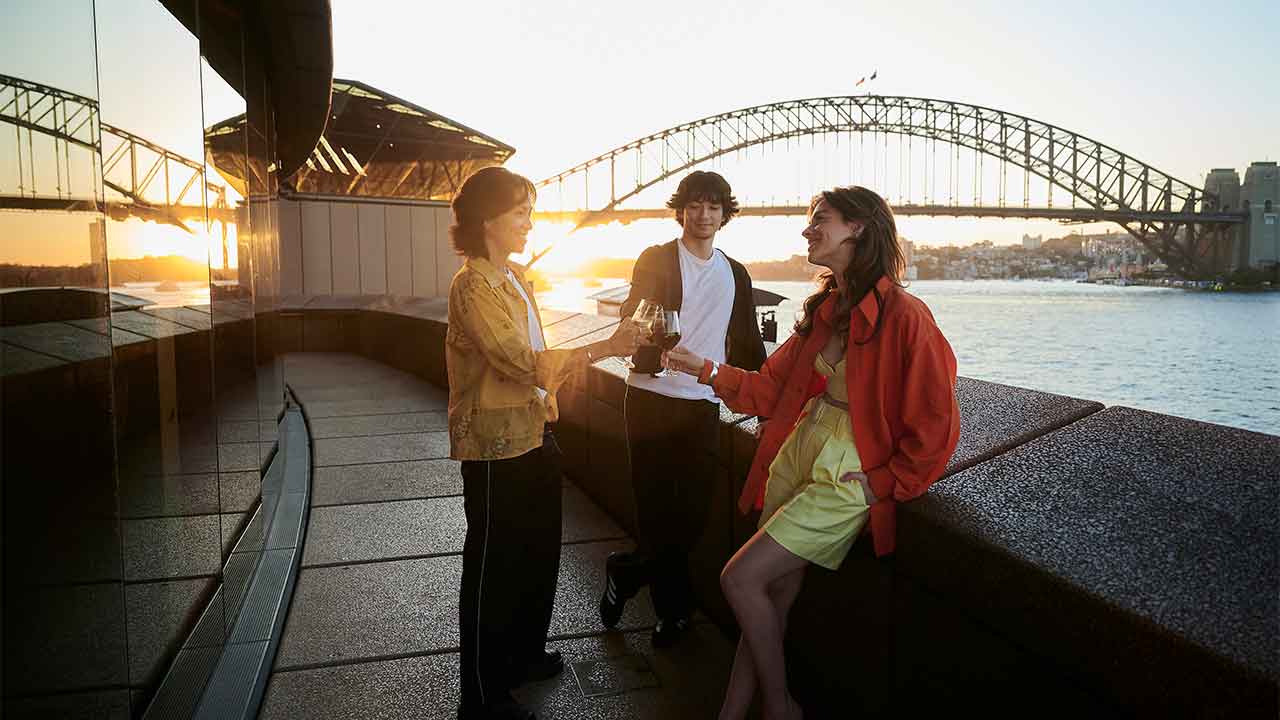 The sails of the Sydney Opera House are an icon in Sydney's skyline, and now you can explore the building itself - thanks to a new series or sunset tours running through June.
Sunset at the House is part of the NSW government's Culture Up Late initiative, offering an intimate tour of the landmarks halls and foyer spaces.
Starting at 4pm, you'll get to go behind the scenes of the World Heritage-listed site during golden hour - the prime time to snap some photos of the stunning waterside views - and round out the afternoon with canapes and a drink.
"There is no better way to step inside the Opera House and learn more about how the building comes to life," Nicola Brandon, the Sydney Opera House General Manager of Tours, Retail and Projects, said.
Sunset at the House is a wonderful experience where people can enjoy the Opera House at a time when it's buzzing with energy. Guests will be awed by the beauty of a stunning harbour sunset, with delicious canapés and drinks served to them at Portside or the Joan Sutherland Theatre's northern balcony, two of our finest locations,"
Tickets cost just $20 - half the price of a standard Opera House Tour - and are available to purchase for select dates from June 3-29 here.
Image: Supplied