"Over the moon": UberEats makes first delivery into space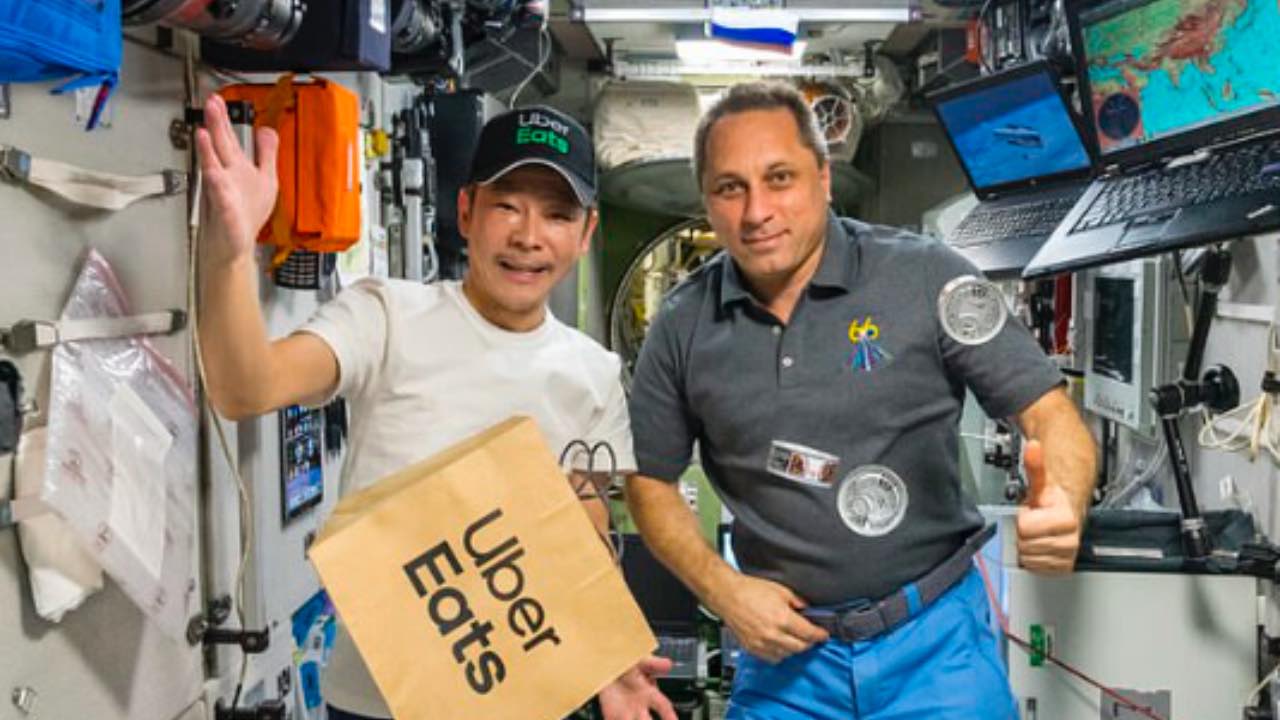 UberEats has teamed up with a Japanese billionaire to send canned food onboard the International Space Station.
The delivery was made by Japanese entrepreneur Yusaka Maezawa on December 11th, arriving at the ISS 8 hours and 34 minutes after Maeawa's departure from Earth.
The dishes include boiled mackerel in miso, beef bowl cooked in sweet sauce, simmered chicken with bamboo shoots and braised pork.
Uber CEO Dara Khosrowshahi said in a statement, "One small handoff for Yusaku Maezawa, one giant delivery for Uber Eats!"
"We're over the moon to have helped make our first successful delivery to space. Our goal is to help people go anywhere and get anything, so we're proud to serve the astronauts at the International Space Station."
"Yusaku Maezawa gets a thumbs up on this delivery, even though it took a bit longer than the usual 30 minutes to arrive."
Maezawa and his assistant will spend 12 days onboard the ISS before returning home.
After receiving a flood of criticism for the deciding to pay a fortune for the trip to space, Maezawa defended his decision saying it was an "amazing experience".
"Once you are in space, you realise how much it is worth it by having this amazing experience," he told the AP in the first TV interview since he arrived at the station. "And I believe that this amazing experience will lead to something else."
Maezawa and his assistant are the first self-paying tourists to visit the space station since 2009.
When asked about reports that claimed he had spent over $80 million for the 12-day mission, Maezawa didn't disclose the contract sum but admitted he paid "pretty much" the rumoured amount.
When responding to criticism from those who claims his money would be better spent helping people on Earth rather than a space mission, Maezawa simply claimed that "those who criticise are perhaps those who have never been to space."
Image credits: UberEats