Sky-high memories: Vintage Ansett Airlines menu causes a stir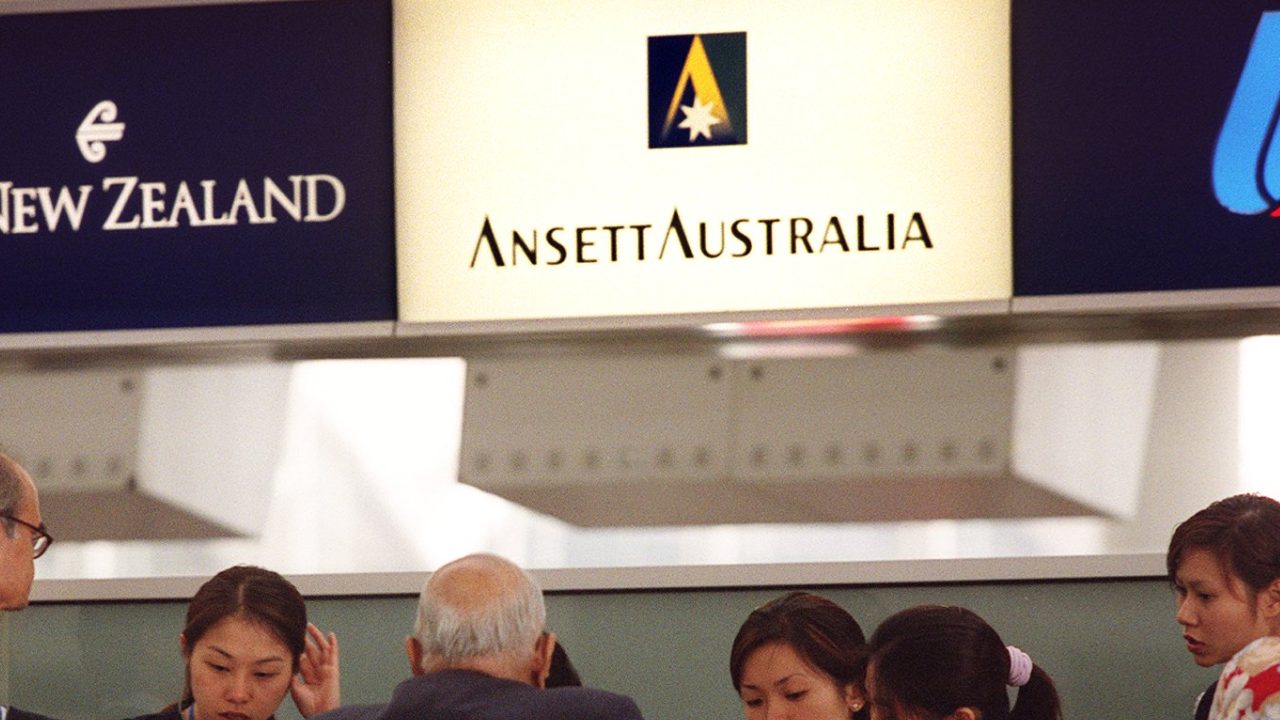 A person on social media site Reddit has shocked users by sharing a picture of a 1970s-era drinks menu from former airline carrier Ansett Australia.
The menu shows cans of beer for 30 cents, a can of Coke for 10 cents and packets of cigarettes sold for a low price of 45 cents.
For whisky fans, miniature bottles of imported whisky were sold for 45 cents, and specially selected red and white wines were sold at 40 cents a glass.
These prices are incredibly low, especially by today's standards.
People made jokes about the menu.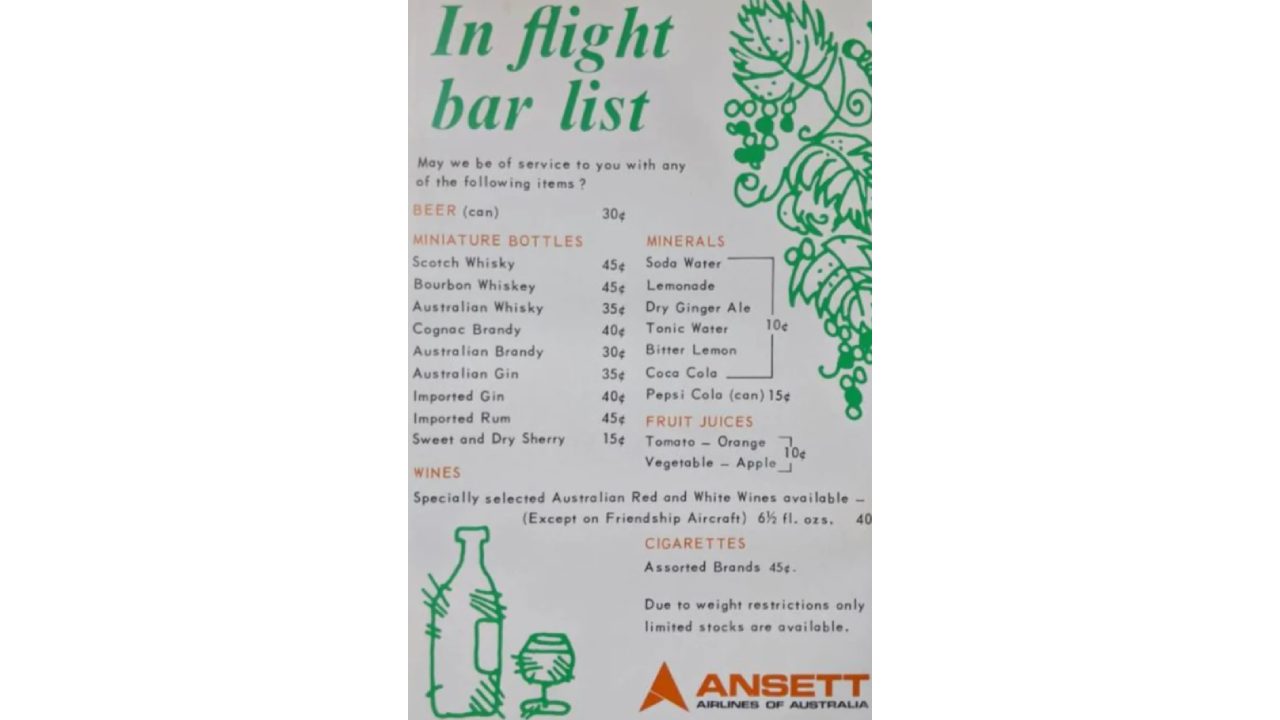 "No wonder they went bust with these prices," one person commented.
"I was born too f**king late," another said.
"Cigarettes on a flight. Yikes," someone said.
One person reminisced about smoking on planes.
"I'll never forget flying Qantas as a kid up the back of the plane with the smokers for 12 hours to LAX and back," one person commented.
"I'm just old enough to remember being in a plane when smoking was allowed," another said.
"Only a curtain separated the smoking and non-smoking sections. It was absolutely foul."
Ansett suddenly collapsed in 2001, leaving thousands of passengers stranded and around 16,500 people out of work.
The collapse followed years of financial trouble, tough competition, cash flow problems and an ageing fleet.
By the time the company went bust, it was said to be bleeding money to the tune of $1.3 million a day.
It remains one of the most infamous airlines collapses in Australia's history.
Photo credit: Reddit