The world's best cities in 2022 revealed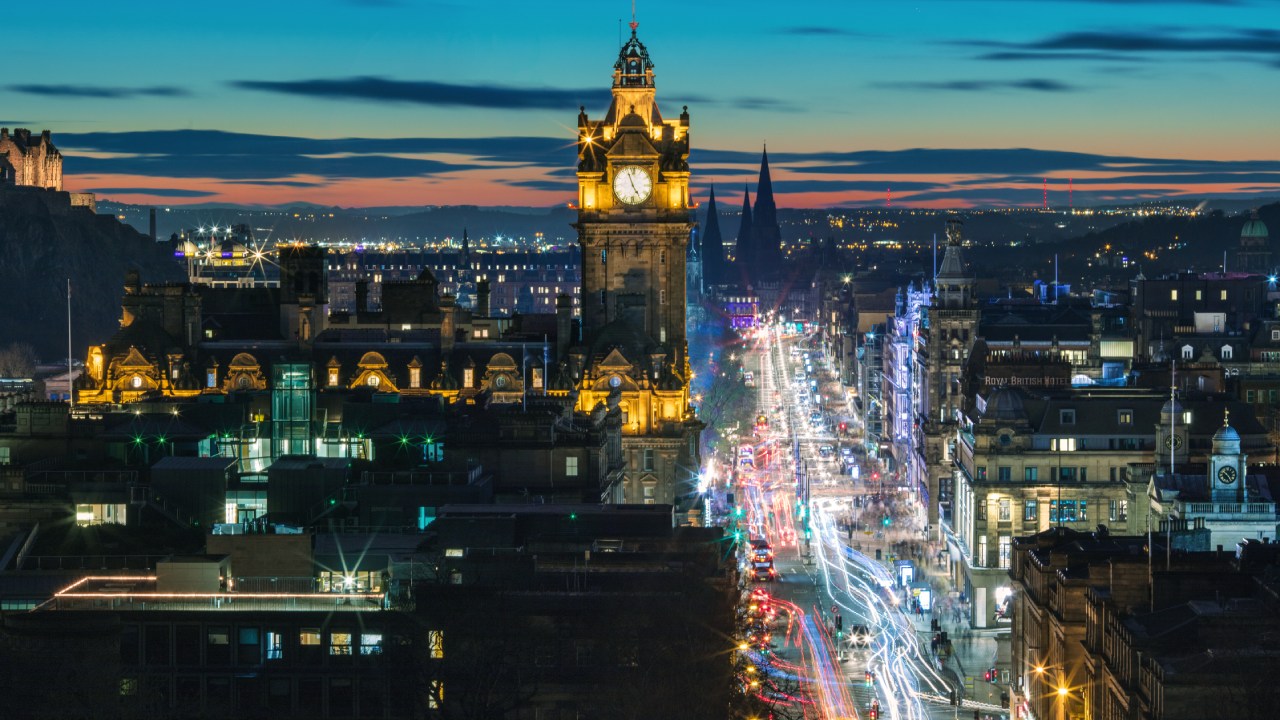 The top 53 cities in the world have been crowned, after Time Out asked 20,000 city dwellers around the world to share their opinion.
The guide's 2022 World's Best Cities Index revealed that Edinburgh, the capital of Scotland, has been voted the best city in 2022, due to its beauty, history and walkability.
The Illinois capital city of Chicago came in second, the Colombian city of Medellin in third, Glasgow in fourth place and The Netherlands' capital of Amsterdam in fifth place.
The ranking is now in its fifth year, as it calls on those who live in a city to "point people in the direction of the places that locals are raving about" and putting an emphasis on "the things that make cities great places to visit as well as to live".
Edinburgh took the crown as the best city in world, with locals calling the city "ever-evolving".
Time Out added about the city, "Self-expression is encouraged, with 88 per cent of locals saying it is easy to express who you are in the city. It's something that's celebrated every summer with the Edinburgh Fringe Festival, which this year will be marking its 75th anniversary."
Chicago's second place spot is largely due to the city's thriving art and culture scene, with 95% of people claiming there is always something new to do.
The guide adds, "Whether you want to try world-class dining from high-end restaurants to outstanding family-run eateries, party until 4am at historic clubs, spend a day soaking up the sun along Lake Michigan, see iconic artworks or just wander among different neighbourhoods – all this is putting the city on the map for visitors."
Two Aussie cities made the list, with Melbourne coming in at 15th and Sydney taking out the 46th spot.
One New Zealand city also featured in the list, with Auckland coming in at 47th.
Check out the entire list of the top 53 cities for 2022 below.
1. Edinburgh, Scotland
2. Chicago, USA
3. Medellin, Colombia
4. Glasgow, Scotland
5. Amsterdam, The Netherlands
6. Prague, Czech Republic
7. Marrakech, Morocco
8. Berlin, Germany
9. Montreal, Canada
10. Copenhagen, Denmark
11. Cape Town, South Africa
12. Madrid, Spain
13. Manchester, England
14. Mumbai, India
15. Melbourne, Australia
16. Taipei, Taiwan
17. London, England
18. Porto, Portugal
19. Lyon, France
20. New York, USA
21. Buenos Aires, Argentina
22. Birmingham, England
23. Stockholm, Sweden
24. Tokyo, Japan
25. San Francisco, USA
26. Delhi, India
27. Toronto, Canada
28. Lisbon, Portugal
29. Boston, USA
30. Mexico City, Mexico
31. Tel Aviv, Israel
32. Paris, France
33. Kuala Lumpur, Malaysia
34. Manila, Philippines
35. Athens, Greece
36. Dublin, Ireland
37. Sao Paulo, Brazil
38. Miami, USA
39. Barcelona, Spain
40. Dubai, United Arab Emirates
41. Rome, Italy
42. Los Angeles, USA
43. Accra, Ghana
44. Singapore
45. Abu Dhabi, United Arab Emirates
46. Sydney, Australia
47. Auckland, New Zealand
48. Rio de Janeiro, Brazil
49. Johannesburg, South Africa
50. Istanbul, Turkey
51. Bangkok, Thailand
52. Hong Kong
53. Doha, Qatar
Image credits: Getty Images