This is why you should consider retirement in Thailand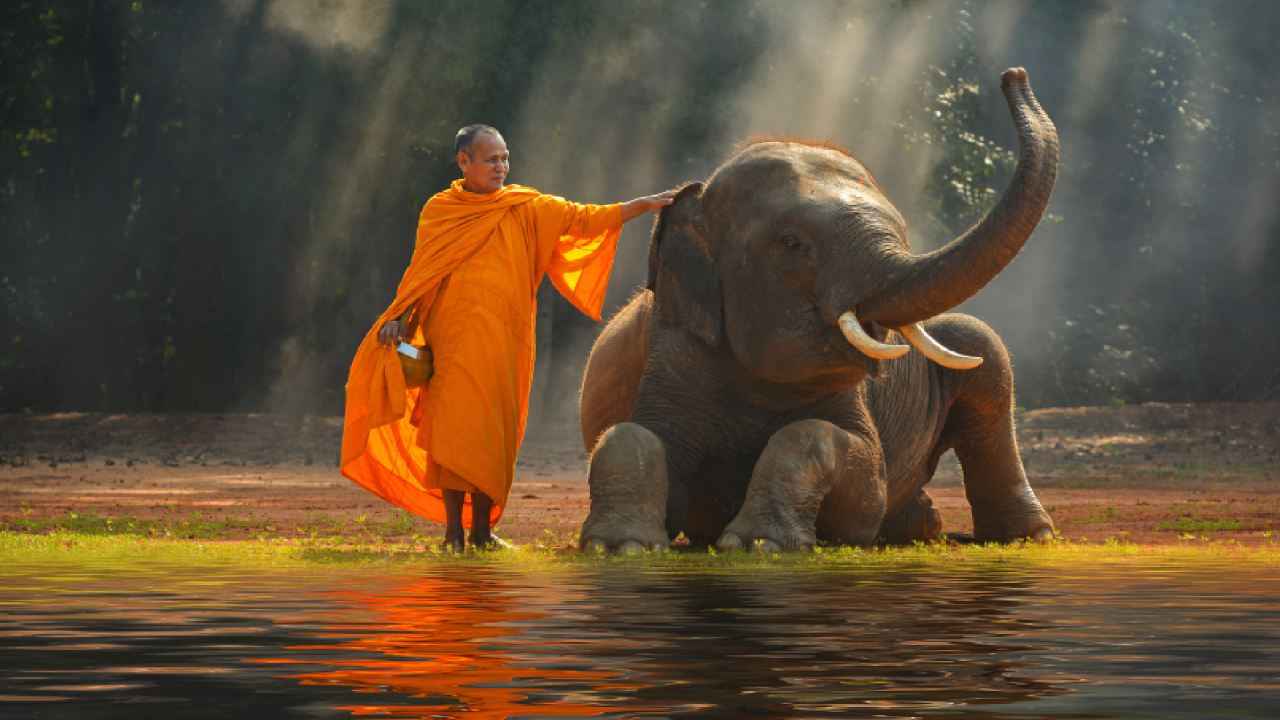 Picture a more tanned version of yourself, with a slightly wider smile. Perched on a motorbike, riding from beach to beach through an endless summer. Fuelled by pad thai and panang gai, the magical sunsets guide your sunny poolside days into lazy luxurious evenings.
As much as we want to escape the sunburnt, expatriate retiree look, it's inevitable. Here are the reasons you should consider retirement in Thailand.
THAILAND
The Country of Smiles
Whether you're after spiritual development, tropical island bliss or just a really good massaman, Thailand has something for you.
This Southeast Asian gem has a population of just under 70 million people and is known for its magical island clusters such as the Phi Phi Islands, and its culture rich capital Bangkok.
Infinity pools and crystal clear beaches wrap around Thailand's coastline. Limestone cliffs and mountainous jungle retreats are abundant. Luxury is an everyday feat in this glorious country. With some of the most beautiful resorts in the world and year round good weather, there's a reason it tops the list.
Not to mention – its ridiculously cheap. Treat yourself to a five star meal or a rose petal massage. Or just do it everyday. In Thailand, living in comfort is easy. What better solution to remove the financial stress of retiring.
Most people from Thailand speak English, and they are among the most friendly in the world. It is estimated that there are currently 4-5 million expats living in Thailand, and it's only a 7 hour flight from Australia. It's authentic mix of Western comfort and traditional Southeast Asian culture means you'll never feel to far from home. About 100,000 of Thailand's expats are on retirement visas, and they've got the right idea.
It's also not difficult to travel, with the super affordable and accessible transport around the country. Bangkok to Phuket or Chiang Mai; hopping on a first class train is more convenient than ever. It also makes it that much easier to visit some of Thailand's spectacular neighbours; Laos, Vietnam, Cambodia, Singapore and Malaysia.
Living in style isn't difficult with Thailand's world class shopping, where silks and knock-off designers cost next to nothing. Or you could adopt the Buddhist attitudes and reject materialism and desire.
Even if you aren't religious, it's hard not to adapt to the peaceful spiritual climate in Thailand. The promotion of simplicity and health encourages a very serene way of life. Happiness is a priority in this tropical country, and it's all about living in the moment.
For the more adventurous, the diving industry is growing rapidly and hosts some of the most spectacular locations. Mountain and jungle exploration is plentiful, with Thailand hosting some of the most extraordinary wildlife. Spot wild gibbons and wash an elephant, or visit the tigers at the Huai Kha Khaeng conservation.
Whether it's the tropical weather, a longing for personal spiritual development, the pink lotus lakes or the cheap pad thai, Thailand probably has what you've been searching for. It's time to embark on the adventures you've been waiting your whole life for.
Written by Jemma Newlyn.
Join Over60
Join our community of over 400,000-plus members today and get the latest Over60 news, offers and articles.
Get all the latest Over60 news, offers and articles.