"Unlike any other": World's highest 360-degree infinity pool opens in Dubai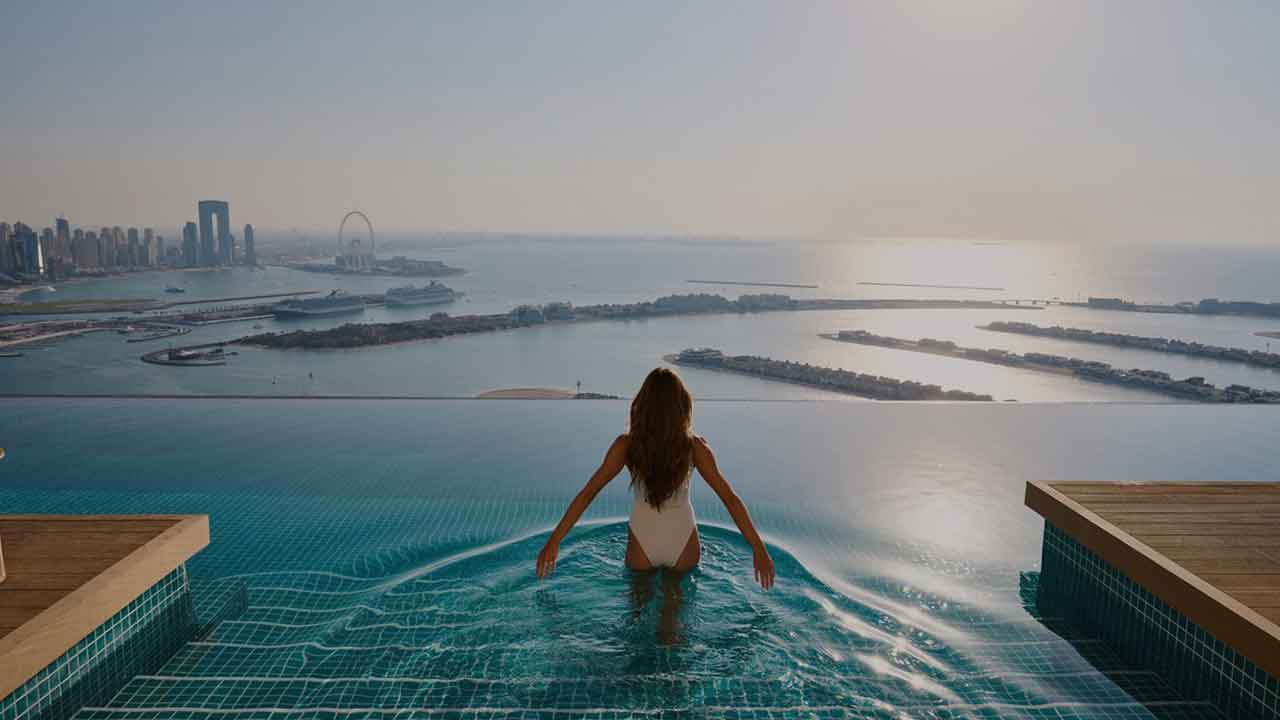 Scroll down to view the gallery below
Dubai has welcomed the world's first 360-degree infinity pool as its latest record-breaking tourist attraction.
The 750-square-metre pool deck sits on the 50th floor of the Palm Tower, which offers unbeatable views of Dubai's skyline.
At 200-metres in the air, the Aura Skypool also takes out the top spot as the world's highest infinity pool and has been described as "an island in the sky".
The new space also features a lounge with VIP sun beds and a bar serving tapas dishes and cocktails.
Guests have the choice of booking in for a morning or sunset session by the pool, or a full-day VIP "island" experience, costing between $AUD 65 ($AED 170) and $AUD 226 ($AED 600).
"Aura is truly unlike any other destination in the UAE and the world," Antonio Gonzalez, the CEO of Sunset Hospitality, the company behind the pool, said in a statement last month.
"With 360-degree views of some of the world's most iconic sights, from the man made Palm Jumeirah - celebrating this year 20 years since its construction - through to Burj Al Arab, Burj Khalifa and Ain Dubai - all in one view, it's a breathtaking new destination that will continue to showcase the very best of Dubai."
The opening of Aura Skypool comes after the launch of a 240-metre high observation deck at The Palm, two floors above the infinity pool.
The residential building and hotel also features the Middle East's first SushiSamba restaurant - a chain of fusion restaurants found across the UK and USA.
Images: Aura Skypool