What to do if your luggage goes missing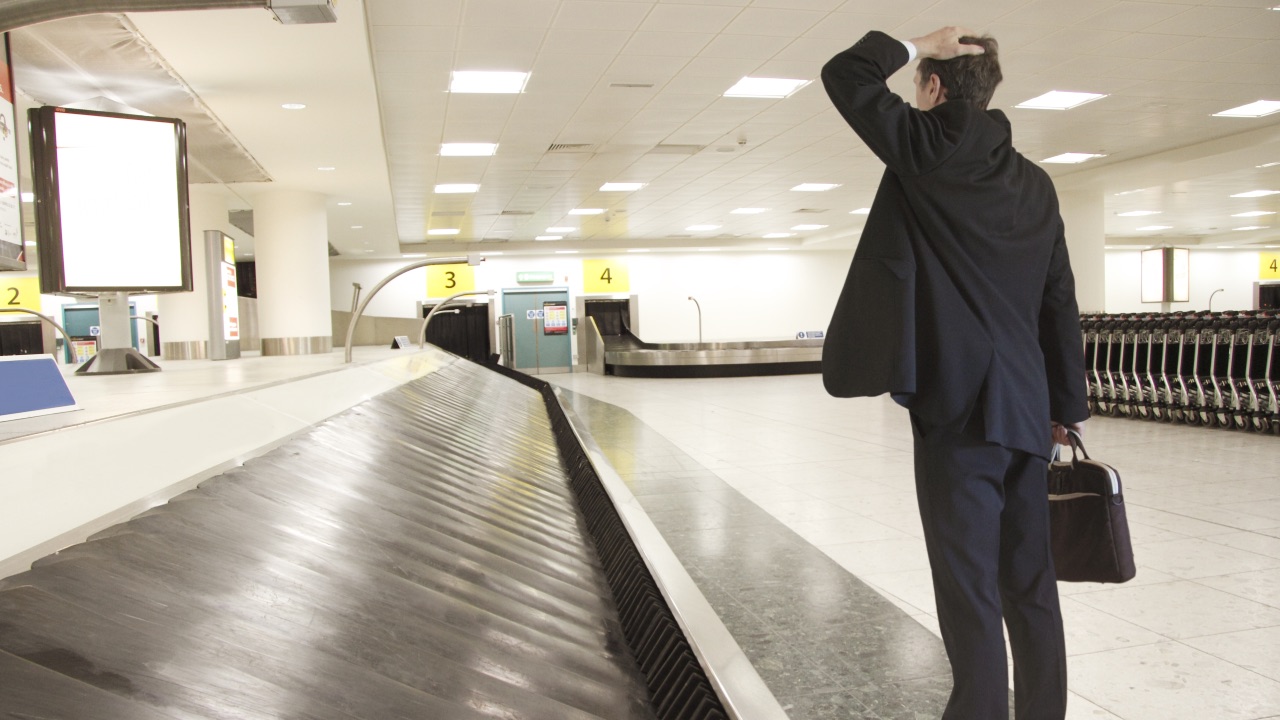 If there's one thing every traveller fears is arriving at their holiday destination without their luggage.
As international airport chaos continues, many are facing the reality of not having their luggage and having to deal with airport lost and found services before their holiday even begins.
Even before the pandemic, lost luggage was already the second most common travel mishap Aussies had to deal with, according to a survey by Finder.
"Lost luggage is the last thing you want to happen when you're on holiday," James Martin, Finder travel insurance expert, told 9Honey.
Luckily, there are some pre-departure precautions you can take to ensure your luggage arrives safely.
According to James Martin, preparing for the worst is a must.
He said, "Rest assured, there are things you can do to increase your chances of finding your belongings, or receiving compensation for a complete loss."
"If you can, keep laptops/tablets or other valuables like jewellery in your carry on."
Expedia Travel Expert, Lisa Perkovic, also has some packing advice.
"The best thing you can do to safeguard your luggage is make sure your bag is labelled with your details in case it goes missing, and for extra peace of mind," Perkovic said.
"One savvy tip is to invest in a digital tracking device to help you monitor where your luggage is. If you have room in your carry-on, it's also a smart idea to pack valuable items and a change of clothes, in case your checked baggage is delayed."
Sometimes, despite these precautions, luggage can go missing with no rhyme or reason.
It's important to take these next steps to ensure you get your valuables back, or at the very least receive compensation for your lost luggage.
File a report
As soon as you realise your luggage is not turning up, the first step is to file a Property Irregularity Report (PIR) directly with the airline you flew in on, Martin explains.
"If you had flights on multiple airlines, you'll need to lodge the PIR with the airline that you last flew on," he says.
"Be sure to include as much information about your luggage as possible. Noting the approximate size, brand, colour, and any identifying marks such as baggage tags or ribbons will help to improve your chances of getting it back."
"Your PIR report will have a reference number that you can use to track the status of your luggage once it's been located."
"It is the airline's responsibility to compensate you for buying necessities until you are reunited with your belongings, such as a toothbrush, underwear and socks."
Lodging a report before you leave the airport is vital, as it increases the chances of a timely solution.
Lost vs delayed
Once you've left the airport, all you can do is hope your luggage turns up and keep checking in with the airline.
Best case scenario, you'll find out your luggage has been held up and your airline should make arrangements to get your belongings back to you as soon as possible. Most airlines will organise a courier to deliver your luggage to your accommodation.
"If you're travelling internationally, it's a good idea to leave your accommodation details in case your mobile phone provider does not offer coverage overseas," Perkovic says.
Officially, you need to wait three weeks for the status of your baggage from "delayed" to "lost" before you can take further action with your airline.
Claim compensation from your airline
If your baggage was lost for less than a three week period and is eventually delivered back to you, you can lodge a compensation claim with your airline to reimburse for necessities you had to replace.
These forms can be done online through your chosen airline.
If your luggage has been lost for good, you may be eligible for a much higher compensation payment to replace your belongings.
Lodge a travel insurance claim
While you may be eligible for a payout to replace lost items, sometimes these amounts from the airlines can be less than the total of the items lost.
If there's a shortfall between what the airline pays you and that value, that's when you can lodge a claim for the difference with your travel insurance.
"If you're bringing things of high value, make sure to take out a travel insurance policy that will cover the value of your item. You can usually pay a bit extra to cover those valuables" Martin points out.
What happens to lost luggage at airports?
Airlines usually give themselves a maximum of 90 days to find the owner of lost luggage before auctioning it off to the highest bidder or donating the contents to charity.
Image credits: Getty Images