Couple may have accidentally photographed Gabby Petito's missing fiancé in selfie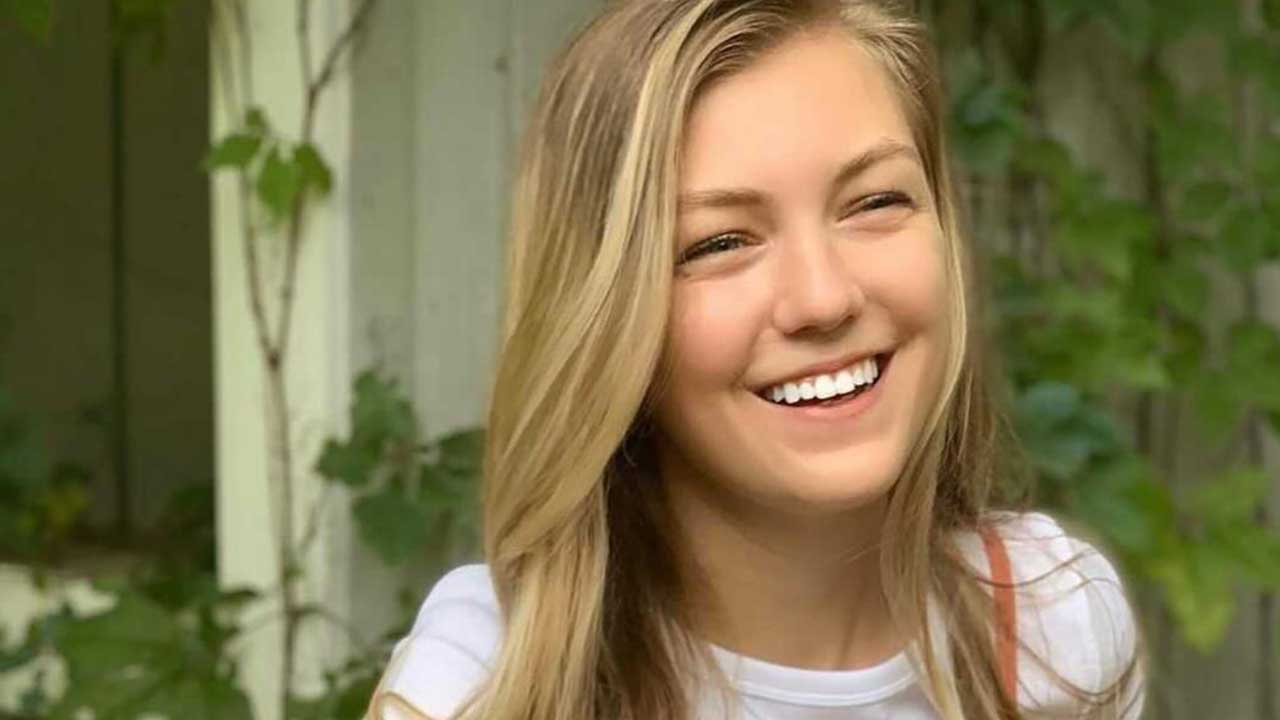 An unsuspecting couple may have inadvertently photographed Brian Laundrie, fiancé of Gabby Petito and person of interest in her case, while holidaying in Florida days before she was reported missing.
Marci and Kenny Newsom were staying at Fort De Soto Campground in Pinellas, Florida, on the weekend of September 6. Speaking to WBBH, Ms Newson said "Apparently, they were at the campground when we were there, and they were right next to us," referring to Laundrie and his parents. The campground is approximately 120km from the Laundrie family home in Northport, Florida.
In the photo the Newsoms took with friends, a figure can be seen walking in the background, and the Newsoms believe this figure is Brian Laundrie. While this can't be confirmed, Ms Newsom told WBBH that the three campers who stayed next to them kept to themselves, adding, "They were there, and then they weren't."
Earlier this week, Dog the Bounty Hunter said he was able to confirm Laundrie had stayed at a campsite with his parents that weekend. He told Fox News, "We had a very good lead come up today that he was down here in this park, not far away. We checked our lead out. It is confirmed. The parents were down here two times.
"It was September 1-3 and September 6-8. They registered to stay at this park. Allegedly, what we're hearing, is ... three people came in on the 6th and two people left on the 8th. I think he's been here, for sure. He was here, for sure. Not over in the swamp."
Documents seen by CNN show Laundrie's mother checked out of the campground on September 11, three days before Gabby was reported missing. Laundrie's parents said on September 17 they had last seen their son three days earlier.
The search for Brian Laundrie has been ongoing, with reports of sightings being made from all over Florida. Laundrie is wanted in relation to a federal arrest warrant relating to his actions after Gabby's death, when he allegedly used a debit card and PIN for accounts that did not belong to him for charges exceeding $1000 between August 30 and September 1.
Images: Instagram, Marci Newsom