Devastating reason ski-resort won't reopen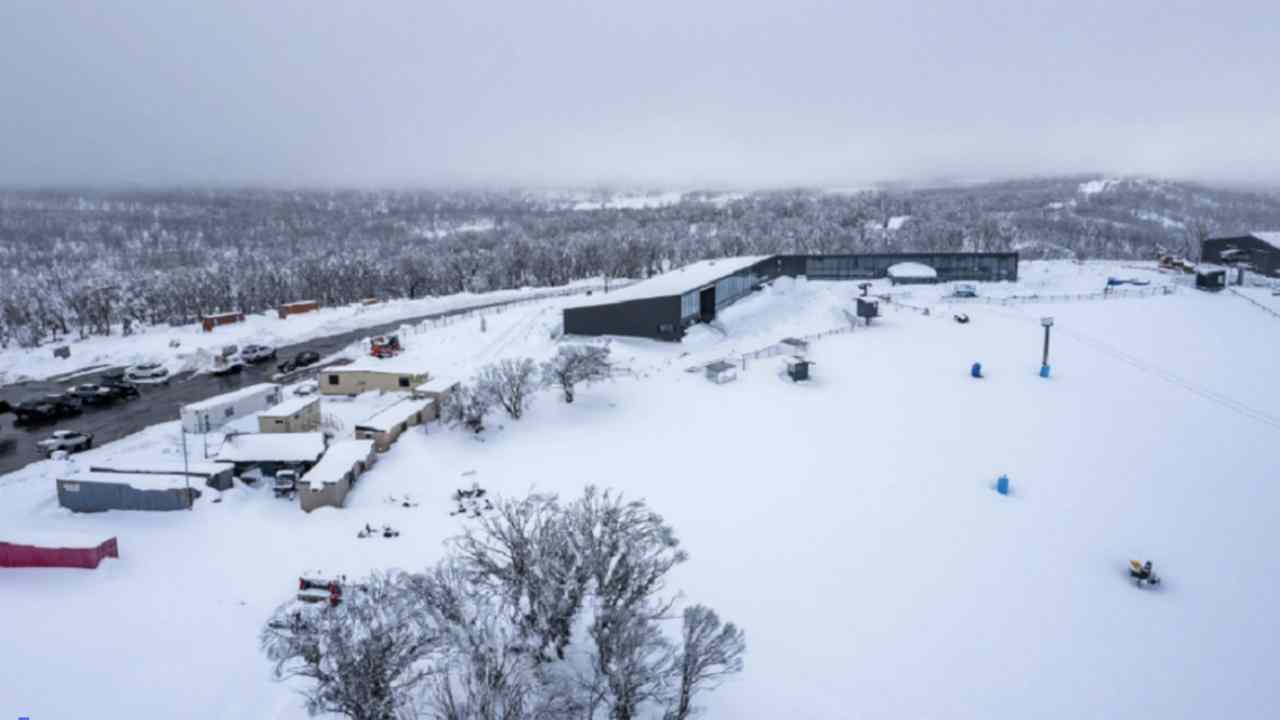 A ski-resort in NSW won't be able to open up this winter due to the early snowfall which has now delayed a rebuild that was destroyed in the 2020 bushfires.
Selwyn Snow Resort shared the devastating news on Facebook explaining the hurdles they keep overcoming and will come out stronger after this one.
The family friendly ski-resort was completely destroyed during the horrific bushfires that blanketed the state in 2020.
"We're deeply saddened that we find ourselves in this situation," the post read.
"Due to unprecedented early snowfalls the Selwyn re-build will not be complete by 2nd July."
Despite occurring during off-season, five of their employees had to be evacuated but with high hopes of reopening.
The past seven days has seen some record snowfall and the resort was upset after the builder explained that it would be difficult to complete the renovations and rebuilding on time.
"It's difficult to be here after the hurdles we have faced over the last few years, and we want to thank our guests and the public for your ongoing support.
"We know that this is devastating news for our guests, employees and local communities, and want you to know that we share this sadness with you and look forward to a fresh start in 2023."
Guests who purchased products from Selwyn Snow Resort will be refunded in full.
Image: Facebook