Rex Hunt captured in alleged road rage incident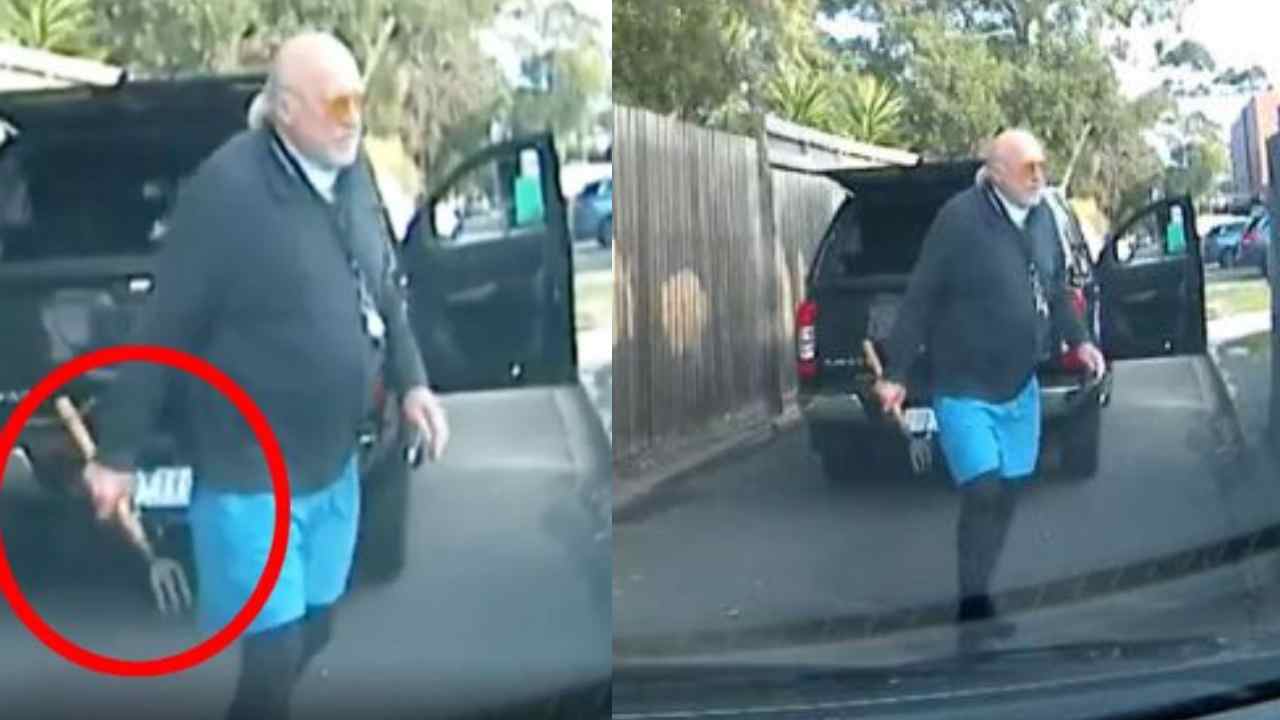 Former veteran AFL commentator and renowned fishing journalist/TV personality Rex Hunt has been allegedly caught on camera threatening a driver with a gardening tool during a road rage incident.
Hunt was involved in what appears to be a small car accident at Beaumaris in Melbourne's south-east on Tuesday morning.
The 73-year-old is then seen getting out of his car to confront the driver who drives off.
But that wasn't enough for Hunt who allegedly followed the other driver to a side street where the fight allegedly ensued.
Dashcam footage from the driver who followed the pair allegedly shows the other man throwing a punch at the former AFL commentator.
NINE EXCLUSIVE: Legendary AFL commentator Rex Hunt is under pressure this morning, after he threatened a driver with a garden fork in an alleged road rage incident. @ChristineAhern #9News

DETAILS: https://t.co/HWt531N1Bx pic.twitter.com/kinpgwq4vT

— 9News Melbourne (@9NewsMelb) July 26, 2022
Hunt then goes back to his car and grabs a gardening tool and threatens the driver, saying "You wanna die? You wanna die? Do you want to die?"
Horrified witnesses eventually broke up the pair with Hunt driving around the block a few times before eventually leaving.
Witnesses told Nine News that the other man had allegedly "run after Rex in an aggressive manner" before "throwing punches at trees".
Victoria Police said they were not notified of the incident.
Images: Nine News