Traveller slapped $2,664 fine for sandwich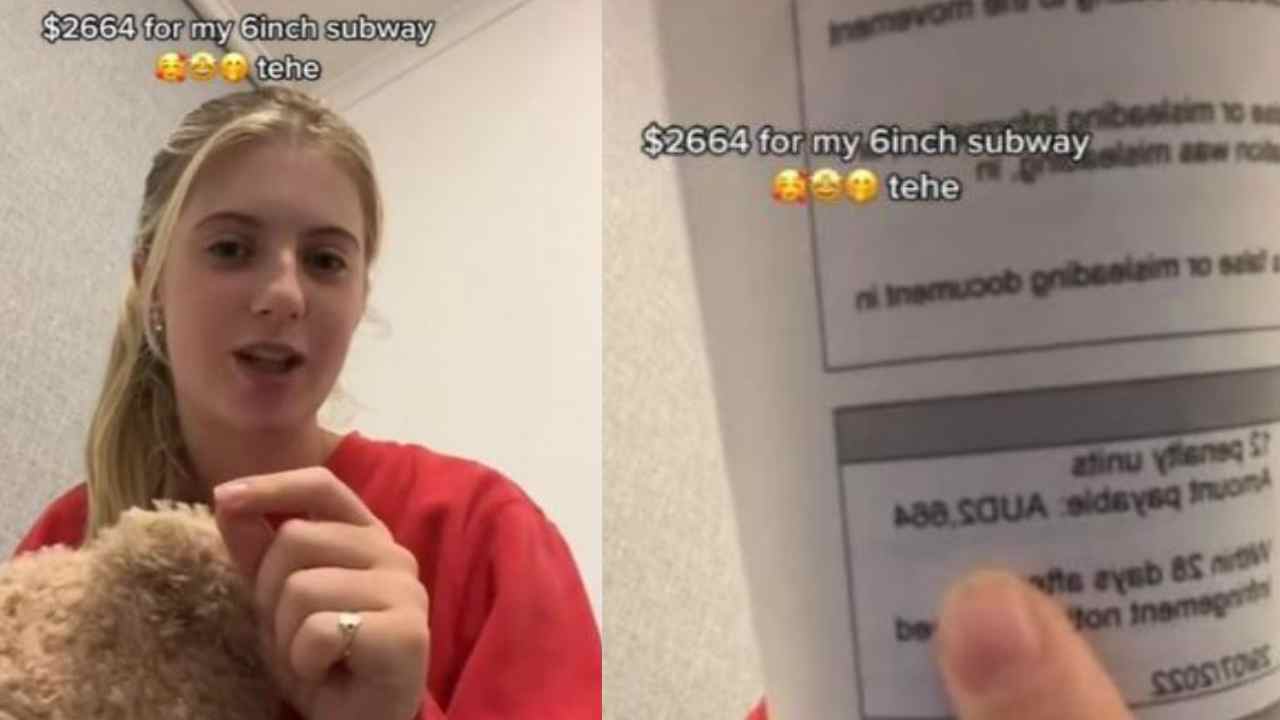 An Aussie traveller has been slapped a hefty $2,664 fine for failing to declare ingredients in her sandwich.
Jessica Lee purchased a footlong Subway sandwich while waiting at Singapore Airport and had half, saving the other half for the flight.
The 19-year-old boarded her flight but did not eat the rest of her sandwich.
As they neared landing in Perth, passengers were asked to declare items and Jessica did not think to mention her sandwich.
Walking through customs, Jessica was then given a $2,664 fine because she failed to declare two ingredients - chicken and lettuce.
"Probably will cry. Basically just paid $2,664 for my Subway just from Singapore," Jessica said in a TikTok video.
"It is my mistake but basically I bought a foot long Subway at Singapore airport because I was a hungry girl after my 11-hour flight.
"I ate six inches before my second flight and then saved the other six inches for my flight, which they [cabin crew] were more than happy with, they were fine with that."
She said it was an "expensive rookie mistake" and was hit with a double whammy because she quit her job before heading off to Europe.
"I am very aware this is my mistake and I do take ownership, I am paying the fine," she said, urging everyone to not make the same mistake she did.
Under the Biosecurity Act, any travellers arriving in Australia are required to declare certain foods, plant material and animal products.
Images: TikTok