Weekend Sunrise host speaks out after Adele interview fiasco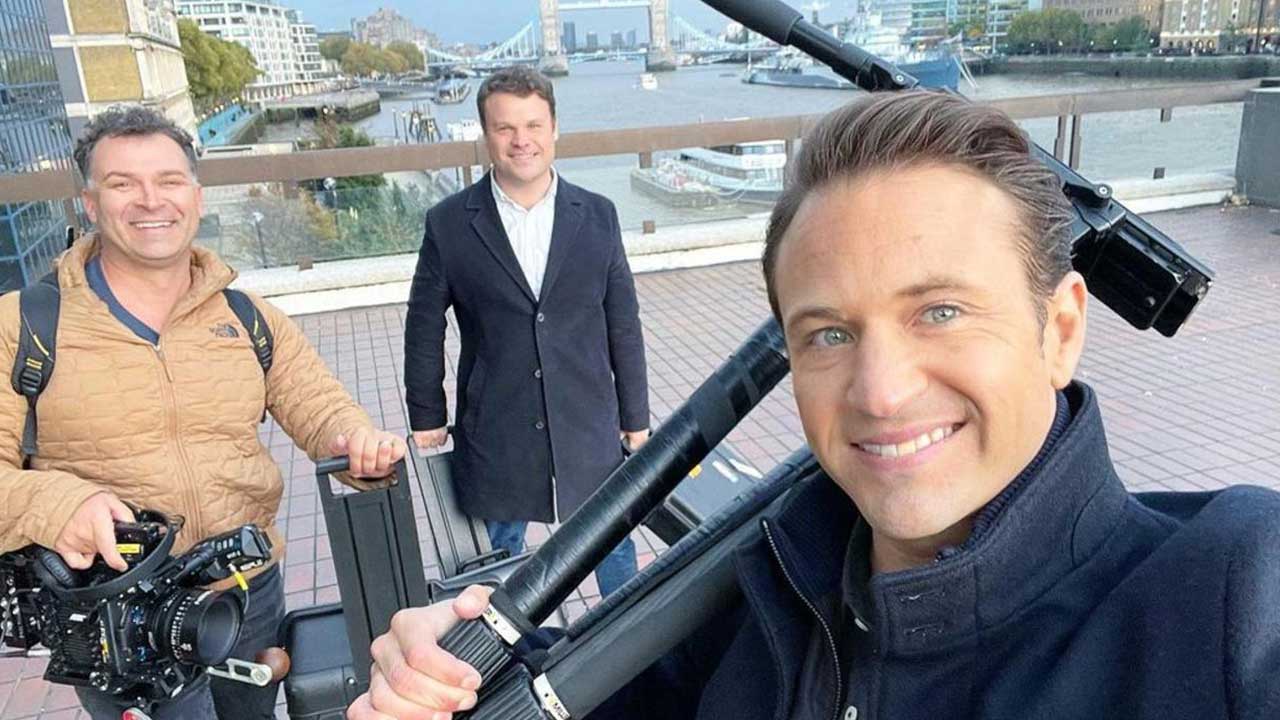 Weekend Sunrise host Matt Doran has spoken out for the first time since news broke over the weekend of his alleged suspension following a huge misstep during his interview with Adele earlier this month, with outlets claiming the star walked out of the interview.
The Sunday Telegraph claimed that Doran was suspended for two weeks by Channel 7 after admitting during what was supposed to be the only Australian TV interview with Adele that he had not listened to her latest album, 30.
However, on Sunday night, Doran told The Australian that he was never formally suspended, despite disappearing from the air for one weekend.
The host flew to London on November 4 for the exclusive interview with Adele prior to the release of her highly-anticipated album, arranged as part of a $1 million deal between Sony and Channel 7 that included broadcast rights to Adele's One Night Only special.
Sources have said that during the lengthy half-hour interview with the star, compared to the limited amount of time usually allotted for interviews, Doran didn't ask any questions about her album, the first she's released in six years and the first released since her divorce.
Adele quickly cottoned on, asking the reporter what he thought of her album, which is when he revealed he hadn't listened to it. Speaking to The Australian, Doran said that he is "mortified and unequivocally apologetic". He said that he had been sent a digital version of the album but missed it while flying to London, calling it the "most important email I have ever missed". Doran said, "When I sat down to interview Adele, I was totally unaware that I'd been emailed a preview of her unreleased album.
"I have since discovered it was sent to me as an 'e card' link, which I somehow missed upon landing in London. It was an oversight but NOT a deliberate snub. This is the most important email I have ever missed."
While some reports claim Adele walked out of the interview after the reveal, Doran said it was the "polar opposite". Doran clarified, "What was meant to be 20 minutes was extended to 29 minutes. The majority of the chat was about the album." Although the interview was recorded, Sony has reportedly denied Channel 7 rights to air any portion of it.
Meanwhile, Doran has been copping it online from fellow journalists and comedians alike since the story broke on Sunday, with people like Marc Fennell, Rosie Waterland, and Peter Helliar weighing in.
Re: Adele/Ch7. I've spent over a decade interviewing major actors, musicians around the world. Negotiating access, researching for genuinely interesting convo? That's the hard part. Literally the *easiest* part is listening to the album on a 14hr (likely biz class) flight.

— Marc Fennell (@MarcFennell) November 21, 2021
I just keep thinking… how bad must the interview have been, that Adele actually asked him if he'd listened to the album? One Google search would've revealed it's about her divorce (at its simplest). He must have been SO wilfully uninterested for it to be obvious he knew nothing.

— Rosie Waterland (@RosieWaterland) November 21, 2021
Adele knew Matt Doran hadn't listened to her album when he said his favourite thing about it was the "ripping guitar solos". #Adele30

— Peter Helliar (@pjhelliar) November 21, 2021
Seven's Matt Doran turning up to a major international discussion without doing any preparation. Who does he think he is, the Prime Minister of Australia? #adele

— David M. Green (@David_M_Green) November 21, 2021
Image: Instagram