One young woman's plight to recover her stolen Airpods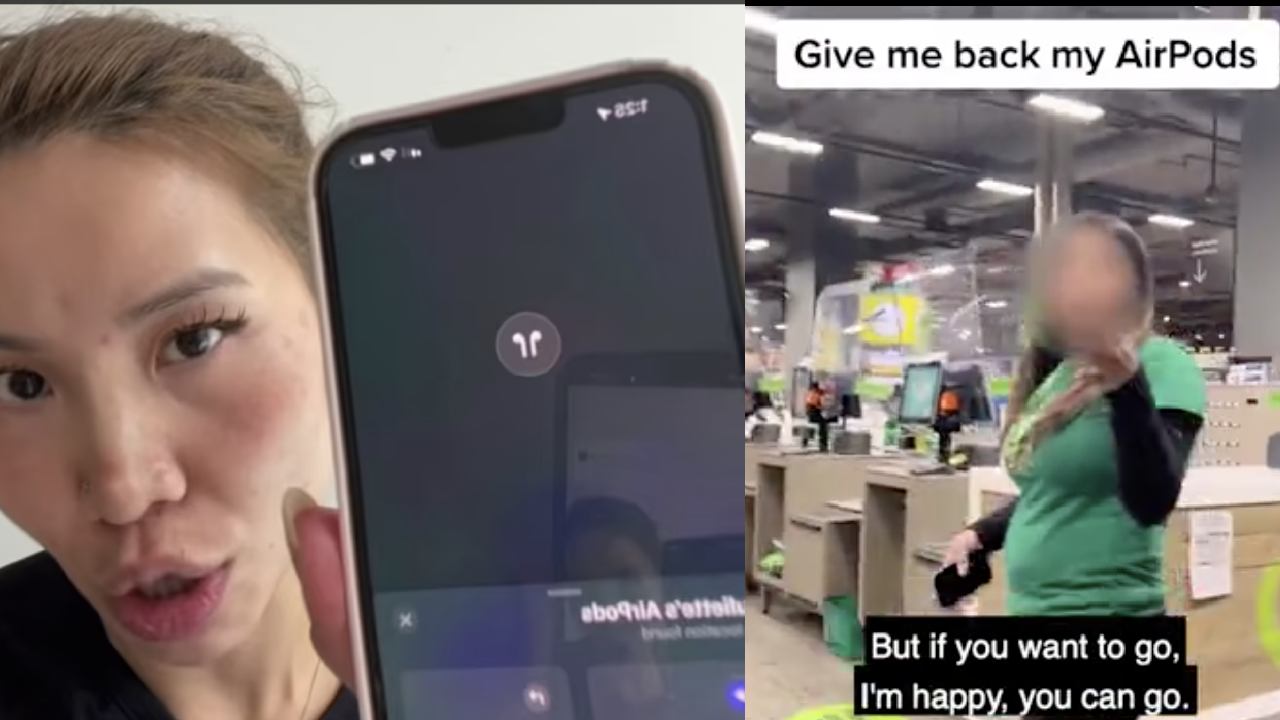 A young woman who tirelessly tracked down her missing Airpods has captured the moment she confronted a Woolies worker who allegedly stole them from her.
Juliette Fox shared a video on Sunday that showed her speaking to a Woolworths shift supervisor about the pair of missing earphones.
The dramatic video showed Ms Fox telling the employee that she had been tracking her missing earphones via the 'Find My' iPhone feature and knew they were in the store.
Ms Fox said she had been at an arcade earlier that week while visiting friends and family in Melbourne and left her earphones, keys, and phone in her coat pocket next to her. Later the woman discovered the Airpods were missing.
She said she then started receiving notifications that her AirPods were being used in a strangers apartment. The notifications and tracking were so specific that Ms Fox knew the apartment building the alleged thief lived in, the train stations the employee had walked in and out of, and where she had gone for dinner.
"I've been clicking on this every single day, it became the bane of my existence," she said.
"I have the receipts, I knew when you used them. So don't lie to me, don't pretend you didn't have them."
Ms Fox said she had tried to recover her earphones from the couple's apartment but was unable to gain access so left her name and phone number with the doorman.
However, being dedicated to the mission ,Ms Fox decided to take matters into her own hands and confronted the Woolworths employee at the store.
"I know the AirPods are still here," she told the employee.
"So you're either going to give them to me or I'm going to go back to the cop station."
"You can look but I don't have it," the employee told her.
Ms Fox then showed the employee her tracking notifications that alerted her the AirPods had recently been used in the store and the employee called her partner.
"That lady whose the AirPods are, she's here," the employee said.
"You know how you can track it? She tracked it."
The employee ended the phone call and told Ms Fox that her partner had put the AirPods in her work bag, blaming him for making the situation "so messy".
She then told Ms Fox that she would go look for the AirPods.
"I don't know where he put it but if you want to go, I'm happy, you can go."
"No, I want my AirPods," Ms Fox said, as the employee walked away.
Luckily the employee was able to find the AirPods and return them to the rightful owner.
Commenters were left shocked by the employee's dismissive behaviour and alleged she intentionally stole them.
Image: TikTok