The Chase star splits from second cousin after failed open marriage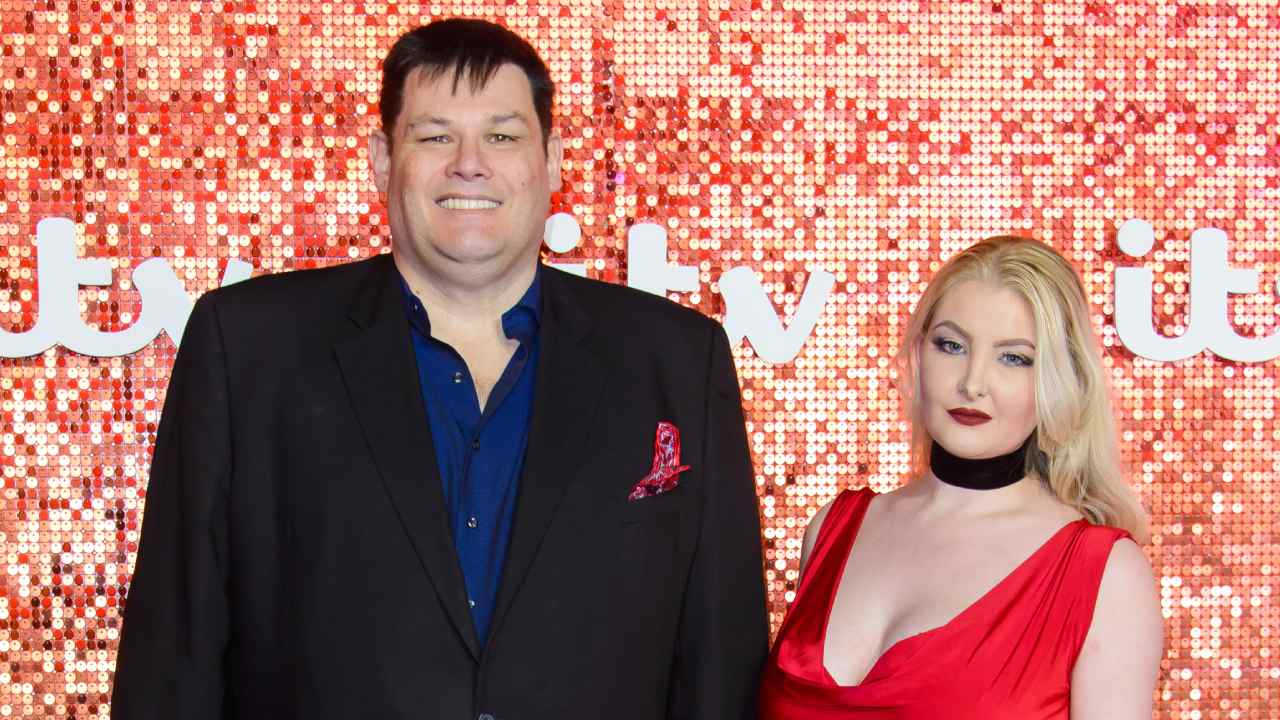 The Chase
star Mark Labbett affectionately referred to as "The Beast" has shocked fans as he announced his split from his second cousin and wife.
Mark and Katie have confirmed they've separated after seven years of marriage, blaming the split on their 27-year-age gap, according to The Sun.
Mark, 55, said: "There was never any deceit on Katie's part but it's got to the point now where I realise it is better for us to go our separate ways and remain friendly."
Katie, 28, has been dating a man named Scott Bate, 30, for 18 months. She said: "I just want everyone to know what's what and that we are all happy."
In an exclusive interview with The Sun, Mark and Katie, who have a three-year-old son, opened up about their unusual arrangement.
Mark said: "When Katie first came clean to me about her boyfriend, I'd had an inkling. But right from the start, my attitude was quite pragmatic – this was spilt milk, what could we do about the situation to make it OK?
"We had a family. We couldn't just throw that away lightly. There were other considerations.
"But COVID-19 provided the perfect storm. My mental health suffered and the differences in our ages became magnified.
"With Katie seeing Scott after lockdown, it's got to the point where I realise it's better for us to go our separate ways and remain friendly, without the stress factor of living together."
However, Mark admits his wife's ongoing relationship with Scott had taken its toll despite the couple's initial attempts to have an open marriage.
Mark said: "Our son has mentioned Scott's name quite a few times. Each time he does it, Katie looks a bit sheepish.
"My only concern is that Scott's good with him, which he appears to be. We've started speaking and are beginning to chat more and more.
"We've spoken about some of the bigger things, and Katie knows what my red lines are, and I know hers. So this way, nobody is shocked or surprised."
He added: "Jealousy is so negative. Nearly every other emotion has some benefit but jealousy just sort of makes you stop functioning.
"I don't want to get to the stage when someone mentions Scott's name and my shoulders tense.
"All that matters is what is best for our son.
"I will never ever slag off Katie in public. One day, when our son is grown up, he will be reading this and I don't ever want him to read anything bad about his mother."
The pair have had marital troubles previously, as Katie cheated on Mark while he was away filming US and Australian episodes of The Chase.
"I was so unhappy. Mark and I hadn't been great and he was away working all the time while I looked after our son. I felt so alone," Katie shared.
"My friend came over one night and took me out, introducing me to all these new people who became my social group.
"Because of our ages, they're not the sort of people Mark could or would want to hang around with.
"I didn't go out with the purpose of meeting someone. It just ended up that I met someone I clicked with. It went from there."
The pair initially met in 2010 on Facebook and were married 12 months later.
Mark has confirmed that the pair haven't discussed divorce yet.
"Katie and I haven't discussed divorce yet. That will only happen if one of us decides we want to remarry.
"At the moment, I'm more than happy to be on my own. I find it easy.
"You can't speak for the future, but I am conscious I don't put a target on my back.
Join Over60
Join our community of over 400,000-plus members today and get the latest Over60 news, offers and articles.
Get all the latest Over60 news, offers and articles.