"Unable to escape": Crime scene established over flood fatality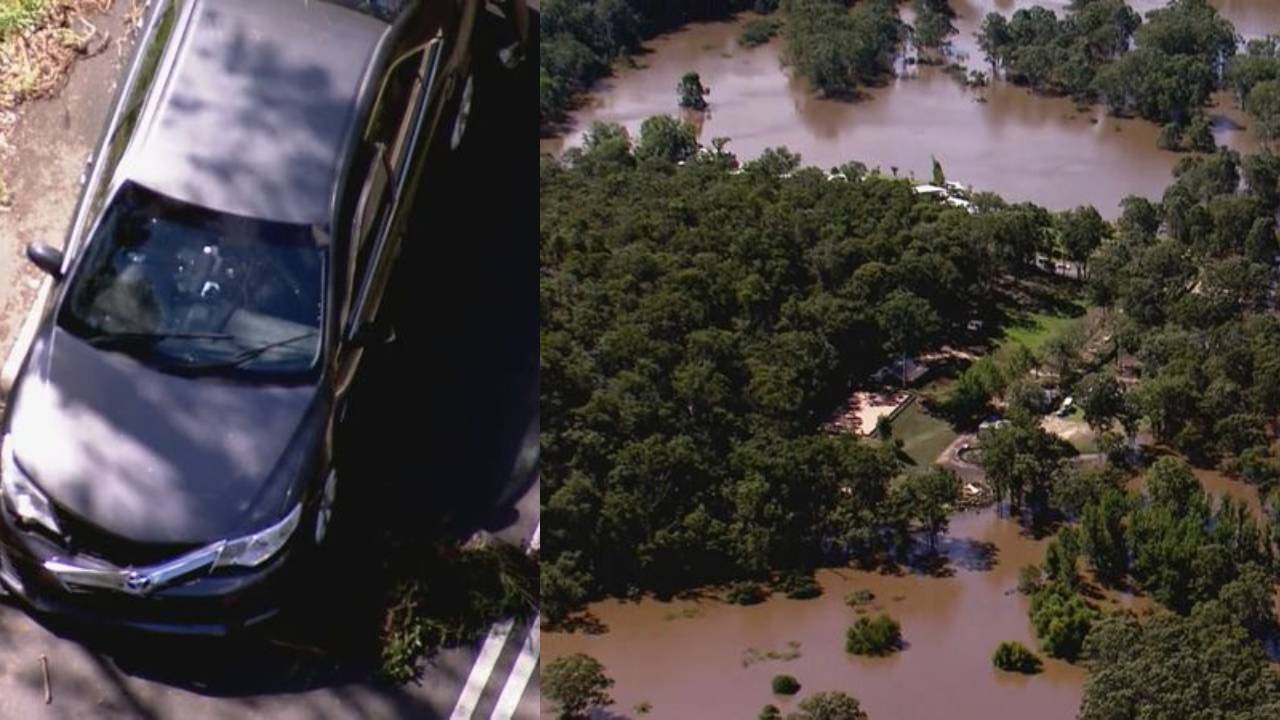 The final moments of a man trapped inside his car as floodwaters surrounded him were marred by tragedy and a sheer will to escape, investigators have said.
The 25-year-old Pakistani was on his first day on the job as a contractor in Sydney's north-west when he became trapped in floodwaters on Cattai Ridge Road, near hidden Valley Lane, at Glenorie.
He had made attempts to free himself from the car but ultimately NSW Police suspect the electronics in the hired Toyota vehicle had failed, leaving him unable to escape.
"To give you a bit of background, that road up there did have a number of signs and was partly blocked with road closure signs," Detective Inspector Chris Laird said.
A flood gate had been padlocked, effectively blocking off the road, but police are investigating whether the road closures were visible enough.
The car had been found engulfed in six metres of water, about 30 metres off the road.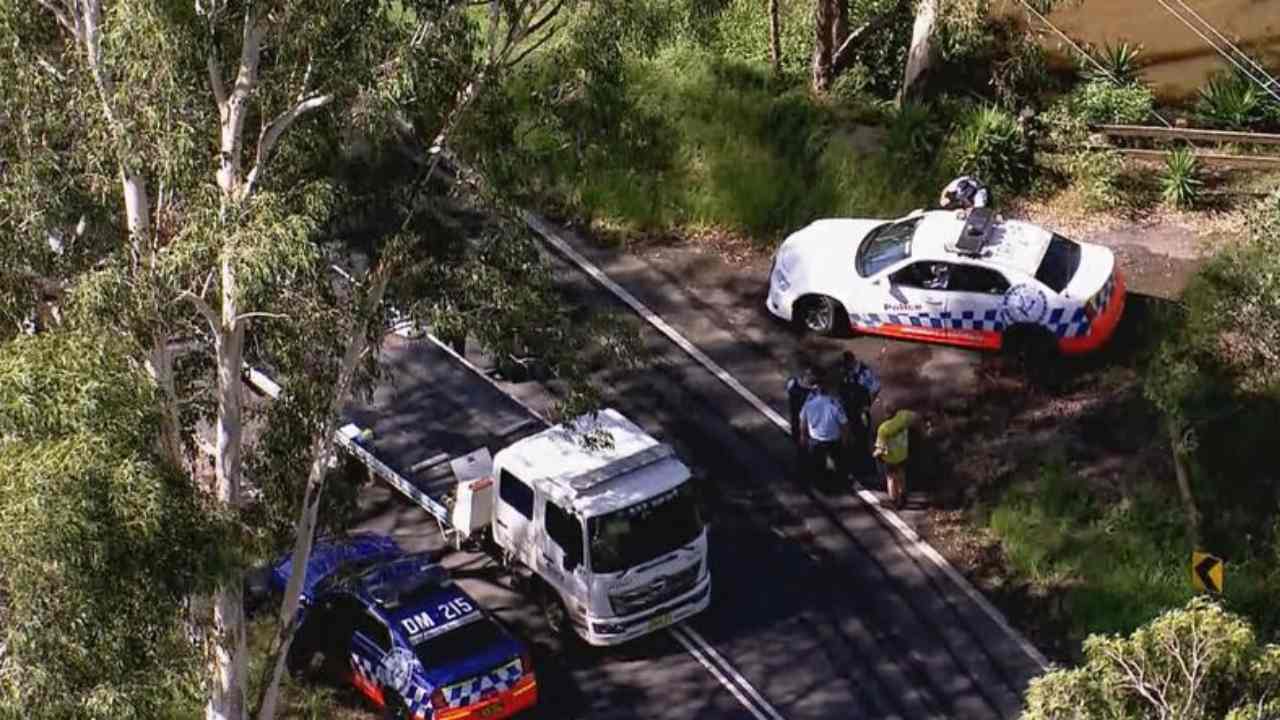 Image: 9News
Inspector Laird said: "But we can only speculate again that given what I have seen and the damage to the vehicle that it could very well be that the electrics totally failed, and he was simply unable to escape from the car which is an absolute tragedy," Inspector Laird said.
"Also, the fact that he was on the phone for so long is even more tragic and is going to form part of our inquiries as to what actually went on in the car and why this tragic accident occurred."
"What more can I say than a man who is possibly about to pass away, he is on the phone and the water is rising."
Laird went on to say there were clear signs that "the poor man" had fought to the end to get out of the vehicle.
"You can only just imagine somebody fighting for their life to get out of the car, that's what the inside damage of the car looked like.
He said there "was not broken windows, he clearly couldn't get out".
The car was found with a man's body inside about 1.10pm.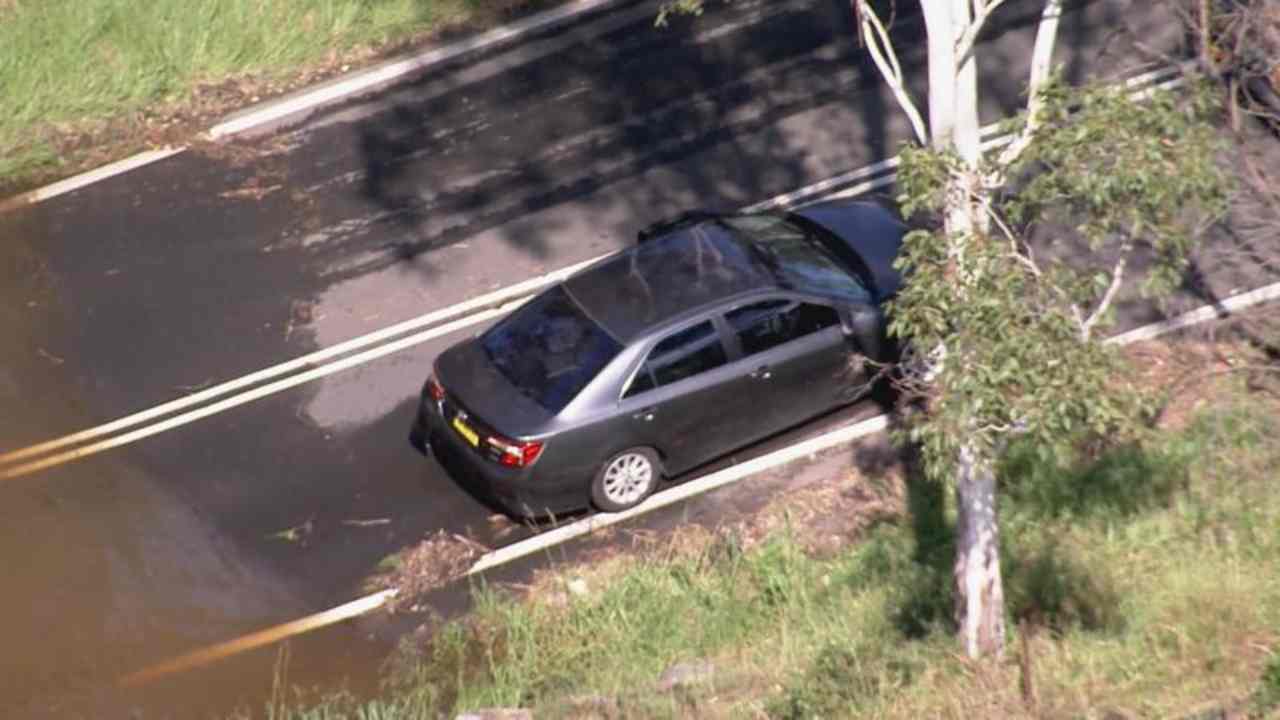 Image: 9News
Prime Minister Scott Morrison and NSW Premier Gladys Berejiklian confirmed the death in parliament.
"This is a terribly sad day for that family," Mr Morrison said.
"We have seen so much over the course of the past year and more as this country has battled so many things - floods, fires, viruses, drought and now these floods again.
"And now this family will get this news and they will grieve."
Ms Berejiklian said: "Because it's early stages I will allow the State Emergency Services to comment further about that at the appropriate time to make sure arrangements have been made in relation to the next of kin.
"But of course, it goes without saying that we extend our heartfelt condolences to all the loved ones of that person."
NSW Police Minister David Elliot also issued a statement about the man's "tragic death".
"On behalf of the NSW Government, I extend my deepest sympathies to his family, friends and community in this immensely distressing time.
"As someone who lives in the Hills and is a proud representative of our community, I know that this tragedy will send ripples through this tight-knit place we call home.
"The human cost of these floods has been brought into sharp focus in the most tragic of circumstances and I urge communities to continue to be cautious in the face of continued and imminent threats to life.
"I thank all our Police and Emergency Services who have worked tirelessly to keep our communities safe during this severe weather event," he said.
Join Over60
Join our community of over 400,000-plus members today and get the latest Over60 news, offers and articles.
Get all the latest Over60 news, offers and articles.