Mum taken over by paralysis on drive home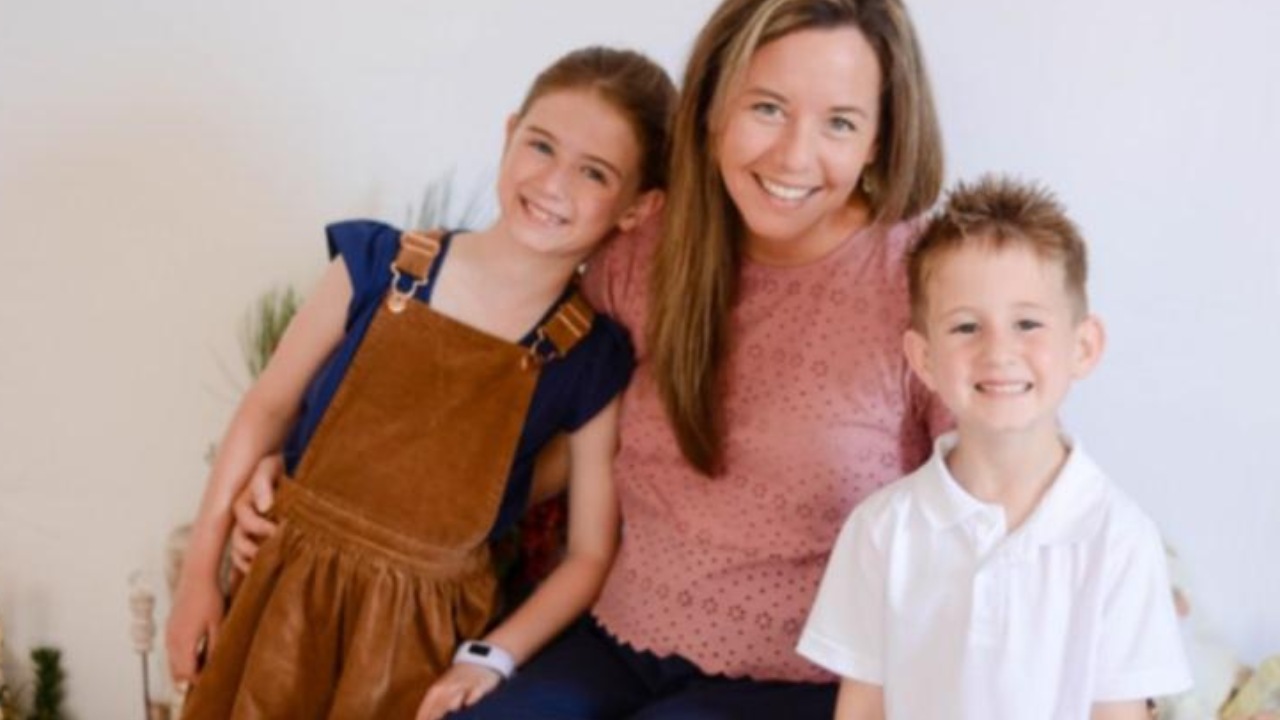 Queensland mother of two Roisin Clark, 35, has been left heartbroken and in shock after an accident left her paralysed for life.
She had just undergone her first surfing lesson in December 2019 where she felt some pain in her back.
Brushing it off, her best friend made the five-minute drive home back to Roisin's house where she had lost all feeling from her ribs down.
"I thought I was struggling to walk (to the car) because of the pain but in actual fact I was going paralysed," Roisin (pronounced Roshine) told 7NEWS.com.au.
She's replayed that day over and over again in her mind, but was surprised to remember that there were no big waves that she thought could have caused the injury.
"About halfway through, I started to get lower back pain," she said.
"I mentioned it to the instructor. He said it was quite normal and asked if I wanted to continue.
"I said yes, (because I) didn't think it was serious."
Roisin continued to brush off the pain, despite not being able to get out of the car when she arrived home.
"I went to get out of the car and I couldn't get out. It was just crazy," she said.
"I lifted my legs to the side of the car and went to stand up and couldn't.
"I fell onto the driveway (and) lay on the driveway.'
"I still at this point didn't think it was serious."
It was only after she was rushed to the hospital and had doctors questioned her that she started to believe it was serious.
"I kept getting asked 'so there wasn't a big wave?'" Roisin recalled. "Once they saw there was no broken bones, they got the neurologist because they knew it was a spinal cord issue," she explained.
"The night after (being admitted to the ER), doctors told me there was nothing more they could do. With the spinal cord, it's fairly instant. Once there's damage to it, it's difficult to recover."
Despite spending five months in hospital recovering, she's not out of the woods yet.
"There is so much more to having a spinal cord injury than not being able to walk.
"Being in a wheelchair for me, means not only being unable to move or feel touch in my legs but also from my ribs down. It means the loss of bladder and bowel function, body temperature regulation and secondary complications like pressure sores," Roisin said.
"One of the hardest parts is constant and debilitating nerve pain. I spent five months in spinal rehab learning a whole new way of life - the simplest things like rolling over in bed, sitting up, showering, toileting, dressing and transferring into a car."
The family are now appealing for help via GoFundMe to buy a new car so that it can be modified and Roisin can help out at home, with the Clark family hoping to raise $45,000.
"I'm not sure what the future looks like but if I could have some independence back and get out of the house ...(it) will make such a difference to our lives," she said.
Photo credits: 7NEWS