Royal florists make creating your own Christmas wreath look easy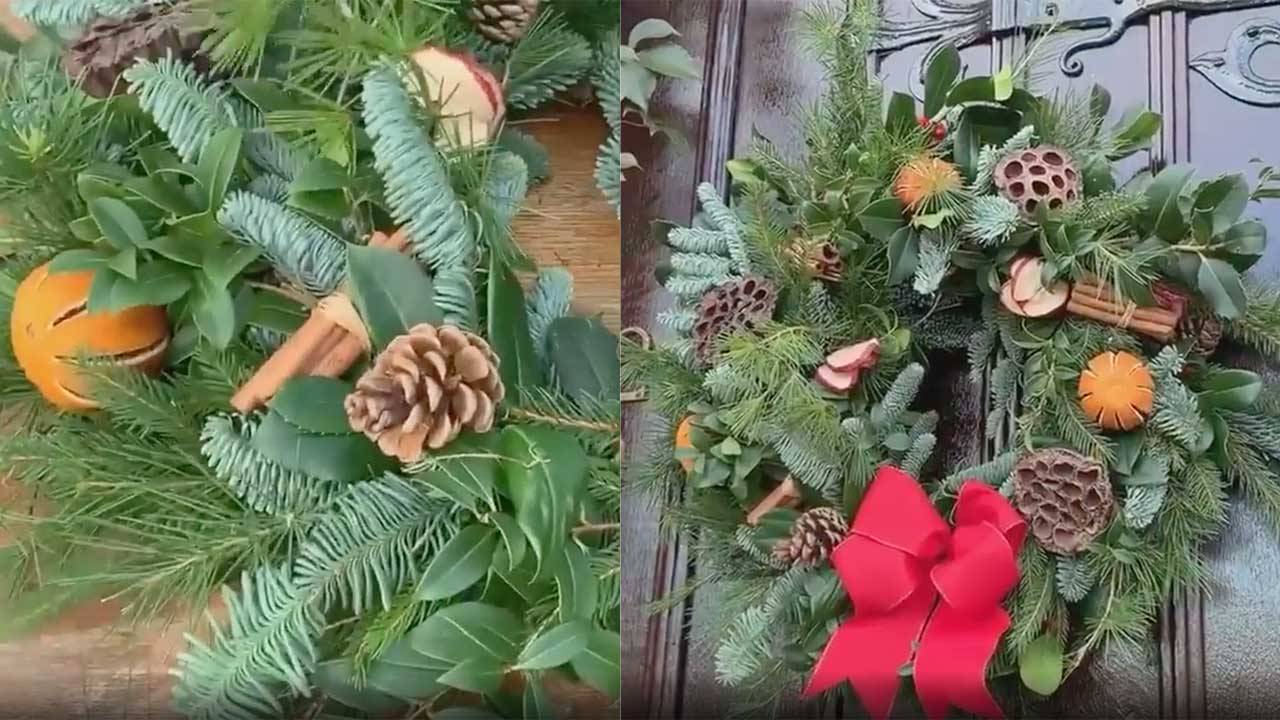 The Royal Household florists posted an informative video to the official Royal Family Instagram account on Monday, walking you through the steps to create your own elaborate and authentic Christmas wreath, just like the ones on display in royal residences across the UK.
The caption provides a brief history of Christmas decorations in the UK, including the fact that Christmas trees were introduced in Britain in the late 1700s by Queen Charlotte, consort of George III.
Fortunately, making your own wreath is far simpler than buying and wrangling and decorating an entire Christmas tree. To make a wreath that's fit for a queen, all you'll need is: a copper wreath ring, scissors, reel wire, long, thick, green florist wires, moss, foliage (pine, holly, ivy), dried fruit slices, cinnamon sticks, dried pine cones and lotus heads, Christmas ribbon, and string for hanging.
View this post on Instagram
The wreath is built around the wreath ring, starting with moss before adding foliage and berries, and finishing up with cinnamon sticks, dried fruit slices, and a red bow.
The result is a gorgeous Christmas wreath, although one that feels more appropriate for a white Christmas than the sunny ones we're used to. What would a Southern Hemisphere Christmas wreath consist of? Mango peels and bindis, perhaps?
You can also take a peek at one of the Queen's royal residences decorated for Christmas. While the queen is not expected to celebrate the holidays at Holyroodhouse, most likely celebrating closer to home on her Sandringham Estate this year, that's no reason to not deck the halls of the stunning Edinburgh palace.
Image: Instagram