Aldi Shoppers rave about $40 samosa maker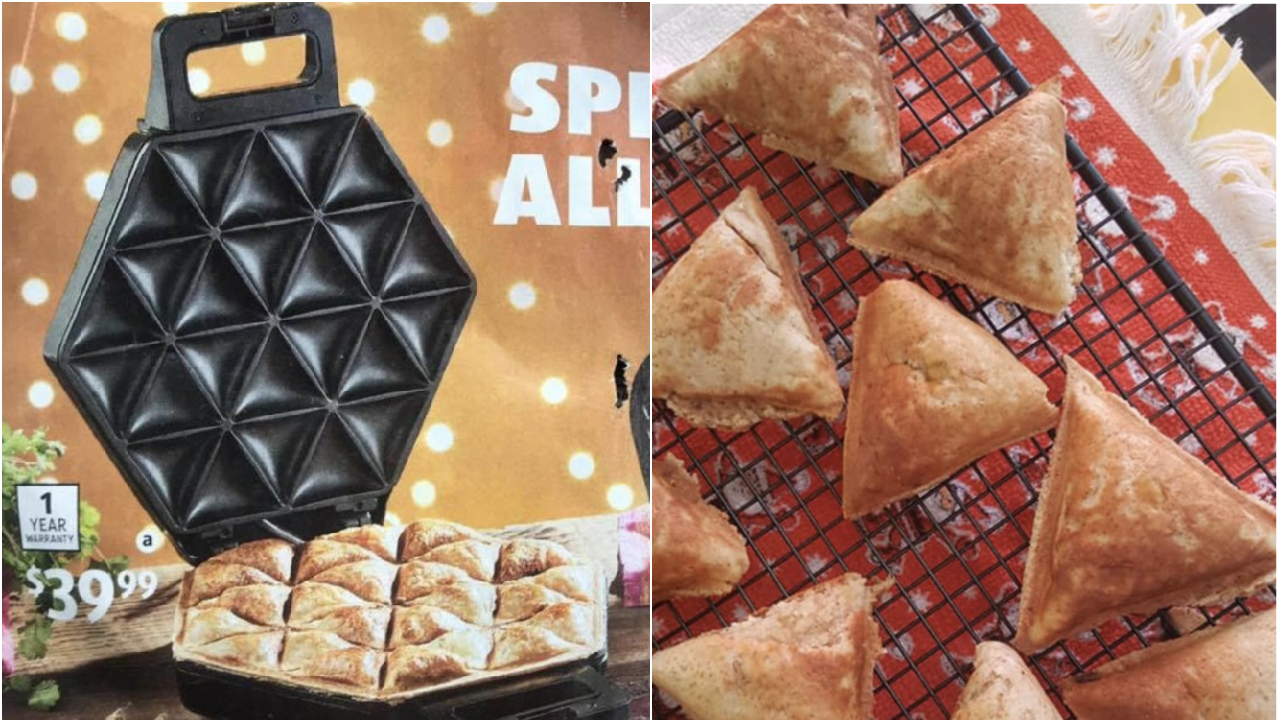 Image: Facebook
Aldi strikes again, sending fiercely loyal customers into frenzy over popular samosa maker.
Shoppers everywhere have been raving about this $40 bargain, with many praising it for making "restaurant quality snacks" in minutes.
The gadget has been branded "absolutely amazing" with customers and fans sharing snaps of their homemade treats online.
The machine can cook up to 24 samosas in one go and features automatic temperature controls and a non-stick surface.
One Aussie dad was so impressed by the appliance that he took to Facebook to show off the samosas he made, saying it's a "big hit" with his family.
He made his own mixture using potatoes, peas, onions, chilli, herbs and spices which he then added between two sheets of puff pastry in the samosa maker.
Many excited to grab this product, with one woman commenting: "I need one of these machines!"
Others are just stunned the samosa maker could be used for other snacks.
"WAIT you can make cupcakes in the samosa maker?? Life changing."