Arnott's slams wild claim about Scotch Finger recipe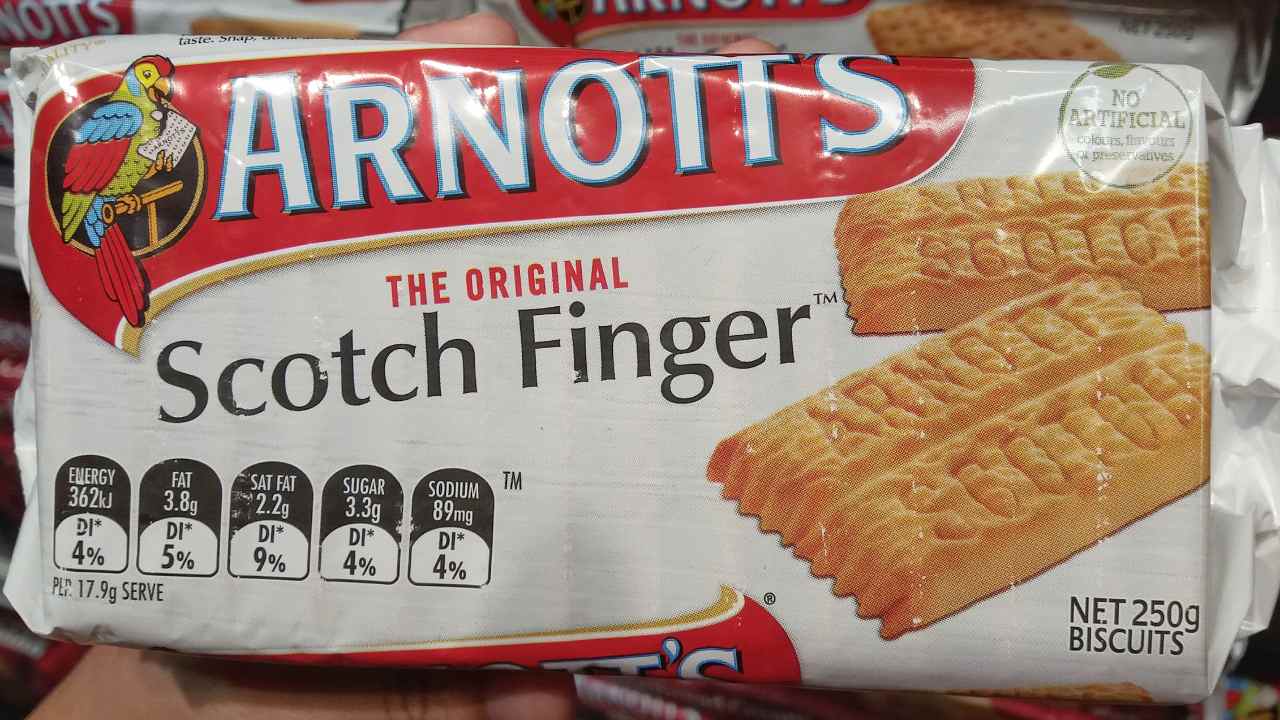 A frustrated grandfather slammed Arnotts and accused them of tampering with the ingredients of the beloved Scotch Singer biscuit after he realised that the snack didn't snap into two separate pieces as easily as it used to.
He said that the brand of "breaking" the biscuit by changing the recipe without letting customers know.
"We have not made any recent changes to the current formulation of this famous bickie," an Arnott's spokesperson confirmed to news.com.au.
The grandfather was outraged on Reddit.
"Today I attempted to break the iconic Scotch Finger biscuit into two fingers to show my two-year-old granddaughter how to eat these biscuits, that I myself ate at her age, in a right of passage for all Australian kids," he began the post.
"We Australians know innately that when offered a packet of Arnott's Assorted biscuits you chose the Scotch Finger because the moment you get it, 'snap' down the vertical, and you have two perfectly formed biscuits. Two for one.
"Well, horror (ensued) as I attempted to snap the Scotchie!" he continued, adding that after he snapped it, it formed two "ill formed stubs".
Shocked by what he had happened, he quickly covered his granddaughter's eyes.
"But she did glimpse the carnage and I'm not sure (if) permanent psychological damage has been done."
"Protest, write to your local supermarket, canvass your local member, inundate Arnott's Facebook page with your views, phone A Current Affair, tweet Kochie — do whatever it takes.
"I'm old, and I can live with it, but I'm doing it for the kids. If we remain silent it is they who will suffer."
However, Arnotts confirmed that the recipe had not changed.
"We bake our biscuits right here in Australia using local wheat, so occasionally if weather conditions have altered the harvest, there can be slight biscuit variations from batch to batch, but the Scotch Finger recipe Aussie know and love remains!" the Arnott's spokesperson said.
Join Over60
Join our community of over 400,000-plus members today and get the latest Over60 news, offers and articles.
Get all the latest Over60 news, offers and articles.