The collaboration we've all been waiting for: KitKat and Milo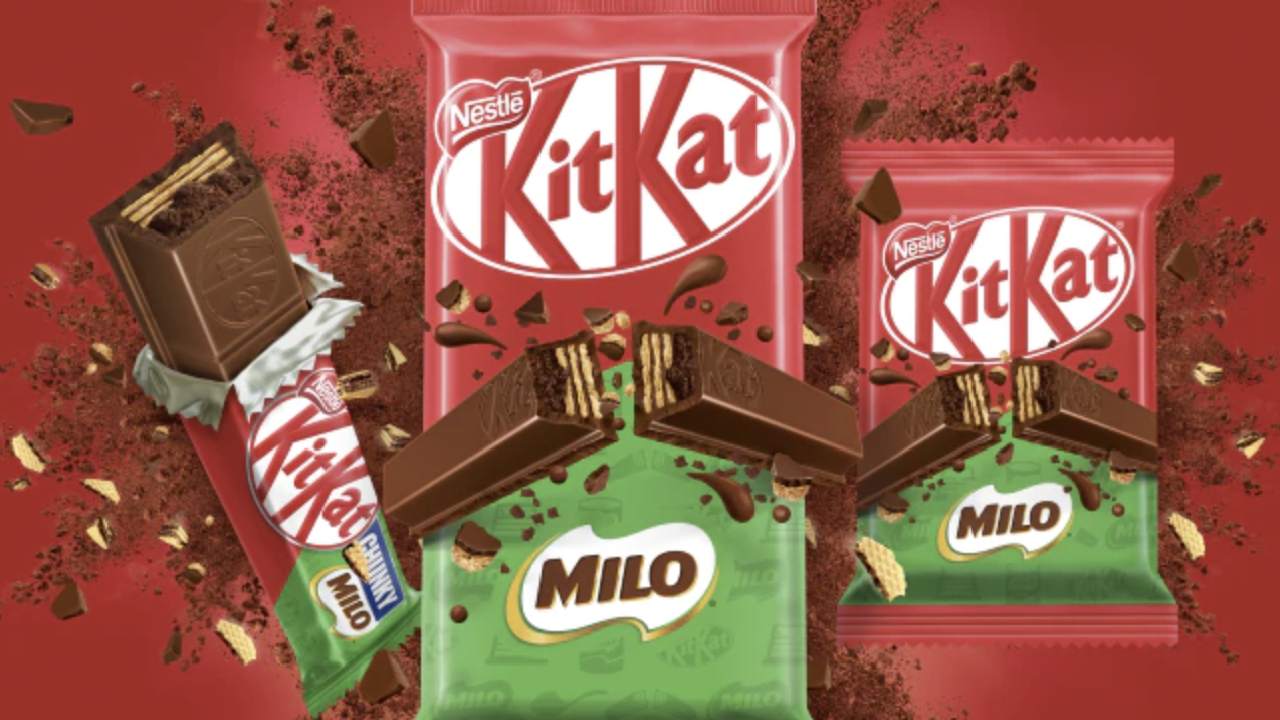 Chocolate lovers are in for a treat as two iconic brands have collaborated to make the ultimate snack.
KitKat have announced a new collaboration with Milo, which will see the chocolate bar filled with the choc-malt flavoured drink that so many associate with an Aussie childhood.
There will be three different bars on offer from late July – chunky, bar and block.
"We're beyond thrilled and proud to announce KitKat's biggest ever collaboration with KitKat packed with Milo," Joyce Tan, Nestlé's head of marketing, said.
"We know KitKat lovers are passionate about how they eat their KitKat and similarly, Milo fans have unique ways of enjoying their hot or cold Milo.
"So now, we can't wait to see how Aussies enjoy their KitKat packed with Milo."
Social media quickly erupted with excitement as many shared their excitement for the well anticipated collaboration.
The KitKat Milo block will sell for $5, while both the chunky and regular bar blocks will sell for just $2.
Image: Katkit.com.au