"My age isn't a barrier": Maker Will shares his crafting experience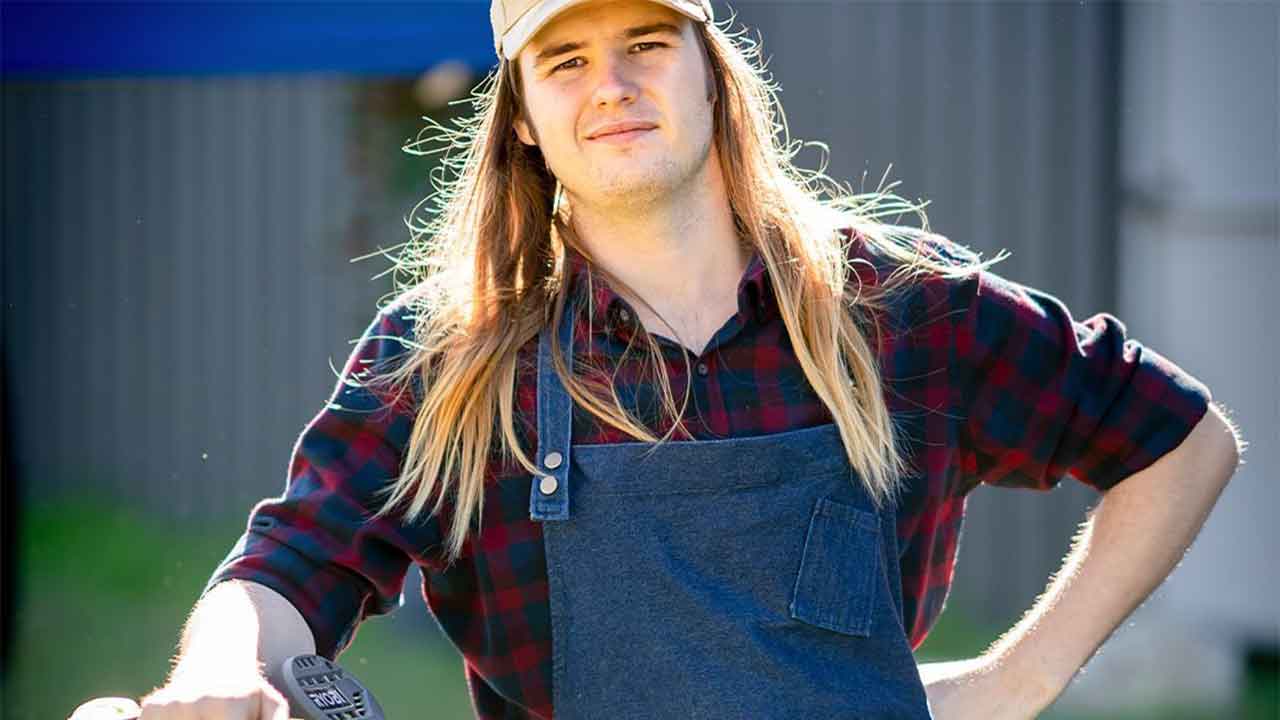 After an act of kindness saw no eliminations on Making It Australia last week, the Makers returned this week to face another series of challenges that ended with an elimination.
Will, the youngest Maker to appear on the show, said his goodbyes to the rest of the contestants.
View this post on Instagram
Following his elimination, Will sat down with OverSixty to share his experience on the show and how it felt creating pieces under pressure.
O60: What was the highlight of being a Maker?
I can flat-out just say the entire thing. The entire experience of the show, everything I did.
There's been little highlights, but I definitely can't pin down one thing [as] the best. It was all just fantastic.
O60: It sounds like it, and it looks like you all had an amazing time on the show and made some really great friendships.
Yeah for sure. Coming in, I was excited to see other creators and what they did and how they work and how their minds work, and we all met, and we all got along so quickly and well.
30 minutes after we met each other, it was like meeting friends you'd known for two years or five years, 10 years. That was a pretty surreal moment to meet other like minded people and be able to work with them creatively.
O60: What surprised you most about your Making It experience?
It was all surprising. It was all the emotions at once, but it was all the time.
Maybe one thing you could say that surprised me was what people could achieve in a limited time frame, and such a short time frame.
O60: Making It saw contestants from a variety of age groups and backgrounds come together to craft, but how did you feel being the youngest competitor on the show?
I kind of see myself as an old soul sometimes, so I'm happy to work with anybody. My age isn't a barrier for me, I don't feel.
One thing you could say is [that I was] lucky enough that I kind of found making early and I can grow and develop that for years to come.
O60: What's next for you after Making It?
A few things. I finished my trade, so I've just become a sparkie.
[There are] a few other things on the horizon, which is exciting. There's some tradie things I want to start and have a dabble in and [I'm] kind of finding those little paths now.
O60: Making It posed challenges that saw you use a whole range of different skills and techniques, has it changed how you have gone about your creative practice since leaving the show?
I definitely learned a lot from other Makers. I find it easier to use harder material, I suppose, than softer materials … I hadn't done much in textiles or paper and I learnt a little bit more, which is developing into a skill set.
O60: Last but not least, if you had the chance, would you do it again?
Yes, for sure. It was such a fun, adrenaline-filled challenge.
As I said, all the emotions, all the time. The atmosphere and everything was unreal and it was just an absolute delight. Yeah, for sure, I'll do it 100 percent. If you ask me tomorrow, if you ask me in five minutes time, I'll do it again.
View this post on Instagram
The remaining four contestants will craft their hearts out on the next episode of
Making It Australia
, airing next Saturday night at 6pm.
Image: willmade_aus / Instagram