Crop that! Kate cut from royal family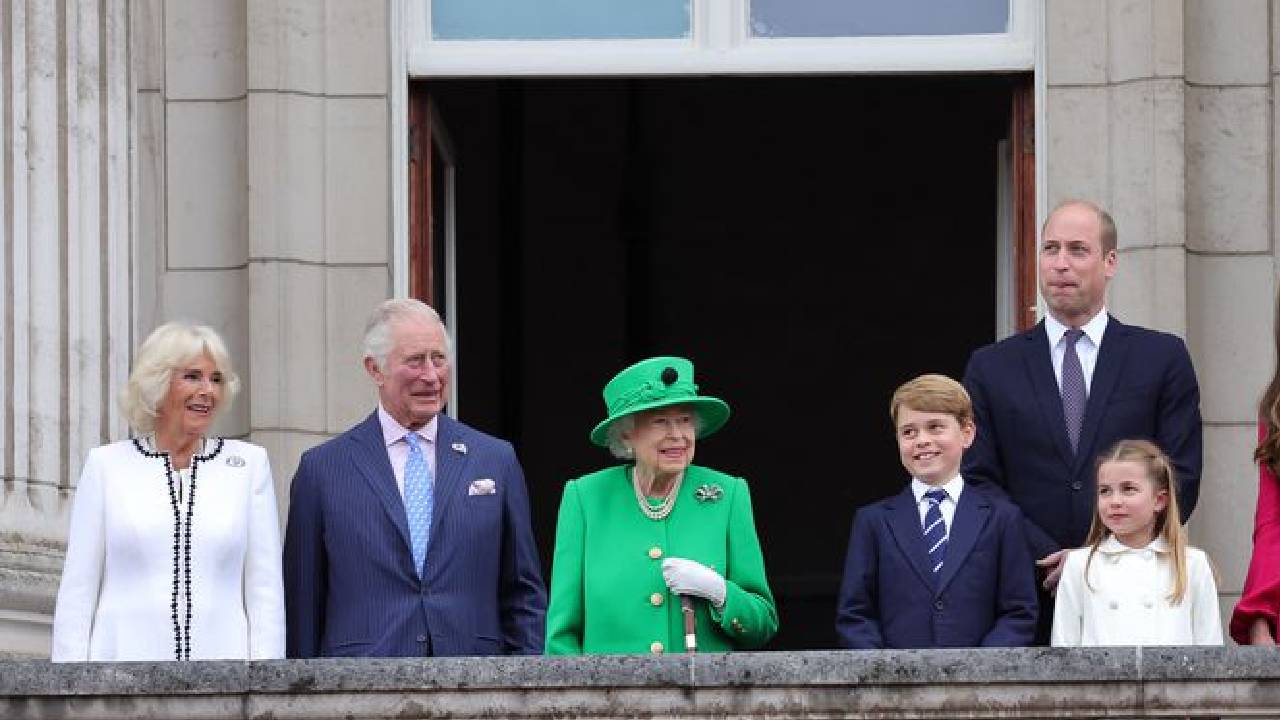 A hilarious series of suggestions have surfaced following speculation that Princess Eugenie deliberately cropped Duchess Kate out of a batch of Platinum Jubilee photos she shared online.
It is this Instagram post shared on Eugenie's official account that has sparked the furore:
View this post on Instagram
The first photo in the series features Her Majesty waving to onlookers from the balcony of Buckingham Palace.
The second shows the Queen on the balcony with Prince Charles standing to one side and Prince William, Prince George and Princess Charlotte on the other.
Camilla, the Duchess of Cornwall, and Kate, the Duchess of Cambridge, simply don't make it into the photo, although enough of their sleeves have been left in so viewers can see that the photo has been cropped.
Princess Eugenie is not a senior working royal and so wasn't on the balcony for the Jubilee events, but she shared the photos along with the caption:
"Thank you, Your Majesty, Grannie, for 70 years of service, selflessness and dedication. You are such a shining light for us all.
"Just a final roundup of some epic moments of the most special weekend that I was so honoured to be a part of."
Several followers then accused Eugenie of purposefully cropping Kate and Camilla out of the photo.
"Why did you take Kate and Camilla out of the second picture?" asks one.
"Lovely photos but why would you cut out the next two Queens, Camilla and Catherine? Very petty my dear," adds another.
"Nice photos but why cut Kate and Camila, they are also hardworking, brave and powerful women, do not exclude your gender," one person asks.
It could be that Instagram chose default sizing when Eugenie was loading the photos to share on social media.
Princess Eugenie, Princess Beatrice and the Duke and Duchess of Sussex viewed Trooping the Colour from inside Buckingham Palace and were seated behind senior working royals at the Queen's thanksgiving service at St Paul's.
Princess Eugenie and her family reside in Frogmore Cottage on the grounds of Windsor Castle. This is the former residence of the Duke and Duchess of Sussex.
Eugenie and cousin, Prince Harry have always been close, with Eugenie and Meghan reportedly forming a friendship during their pregnancies.
Image: Getty