From scandal to true love: All the royals who gave up their titles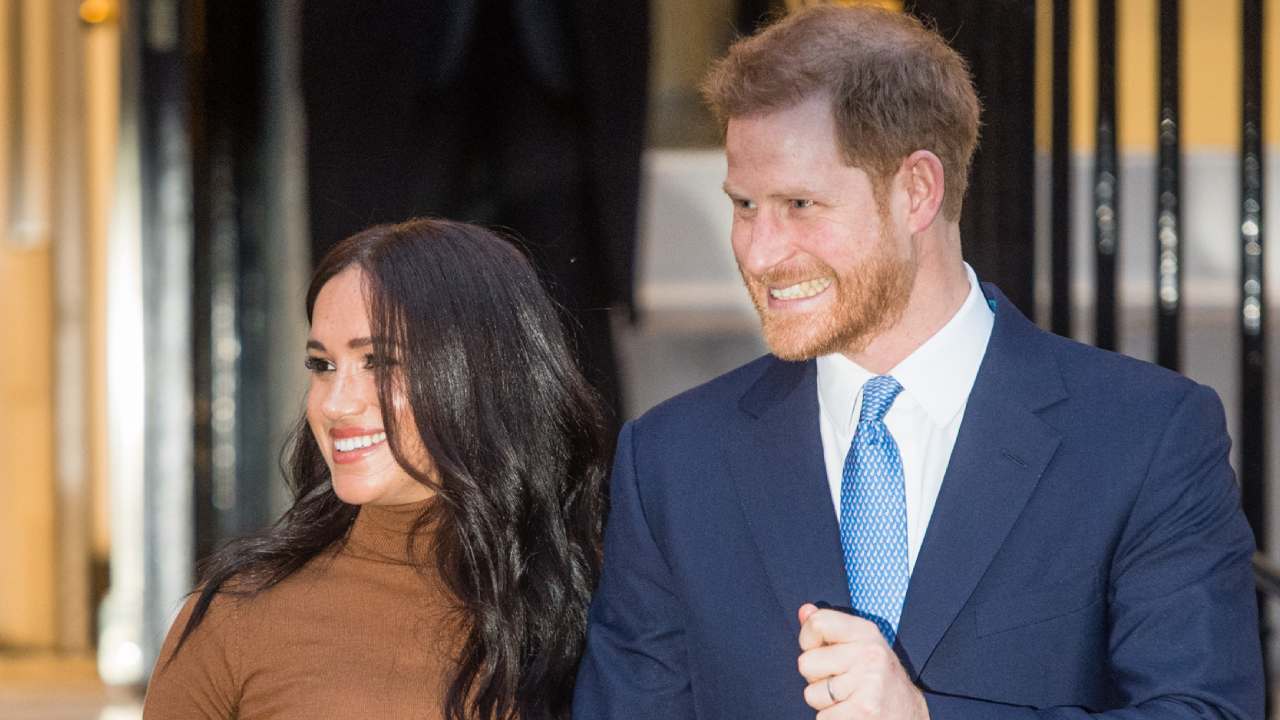 Scroll down to view the gallery below
Ahead of the bombshell announcement from the Duke and Duchess of Sussex saying they have the intention to step back from the duty of being "senior royals" this January, there has been growing speculations that they might go as far to let go of their titles altogether.
However, the act of renouncing a title is not new for royals all across the world. Whether by choice, law, request, punishment or scandal, there are a number of kings, queens, princes and princesses that have forgone their privileges and given up their titles for a different life.
1936: King Edward VIII
While it had been his birth right to ascend the throne, he gave it up after just 11 months and chose to abdicate in order to marry divorcée Wallis Simpson.
An infamous speech he gave to the British public explained that he had "found it impossible" to remain king without Wallis betrothed to him.
"I have found it impossible to carry the heavy burden of responsibility and to discharge my duties as king as I would wish to do without the help and support of the woman I love," he said.
While he was allowed to keep his title of His Royal Highness, Duke of Windsor following his abdication, the scandal followed him for the rest of his life and drove him out of England as punishment. They lived their lives as celebrities and travelled all across the globe throwing expensive, lavish parties. Not only that, but they sympathised with the Nazis.
They were both buried side by side at Windsor Castle as Duke and Duchess.
1947: Prince Philip
Just a mere ten years after his uncle-in-law, Philip renounced his own right ot the throne. This time however, it was so that he could join the British Royal Family rather than leave it.
Philip was born a prince of both Denmark and Greece, so in him choosing to marry Princess Elizabeth, he gave up not one but two thrones.
Always seen walking a few steps behind his Queen, the prince went on to father four children, his eldest Prince Charles who is the next in line to the British throne behind his mother.
Prince Philip gave up his regular royal duties and appearances at the tender age of 96.
1972: Ubolratana Rajakanya
Asia has its own secret scandals and royal family to gossip about, and in this case it was Thai Princess Ubolratana Rajakanya who gave up everything she knew for love. In choosing to marry Peter Ladd Jensen, a fellow student at Massachusetts Institute of Technology, she left behind her father King Bhumibol Adulyadej and Queen Sirikit in Thailand. After moving to the US to live with Jensen, she went on to give birth to three children and maintained a strong relationship with her parents.
When the pair divorced in 1998, the former princess of Thailand returned home with her children. After losing her royal title and marriage, Ubol was dealt another tragic blow when she lost her autistic son Bhumi in the deadly 2004 tsunami.
1981: Peter and Zara Phillips
While Princess Anne is the daughter of the Queen of England, it doesn't mean she didn't want a normal, unobtrusive and private life for her two children. Surprisingly, her kids were not automatically given a royal title when they were born and unlike her brothers, Charles, Edward and Andrew, she required the Queen to offer the titles as a gift.
However, the offer was promptly declined for Peter and Zara. Peter remains 14th in line for the throne whilst Zara is behind his two daughters at 17th.
2014: Princess Srirasmi
After marrying into the royal family of Thailand's Crown Prince Maha Vajiralongkorn and nearly a decade later, Princess Srirasmi became embroiled in a family scandal. Seven of her family members were charged with serious criminal charges, including defamation of the monarchy. Under her husband's orders, Princess Srirasmi was stripped of her title receiving 200 million baht ($5.5m/£4.3m) as a divorce settlement.
Now she watches on as her son and ex-husband continue their lives in the royal household, without her. Since the pair's divorce, her parents have also been arrested and later admitted to misusing their royal connections.
2015: Princess Cristina
The sister of King Felipe VI, Princess Cristina, married Iñaki Urdangarín in 1997. Together they were appointed as the Duke and Duchess of Palma de Mallorca and enjoyed their lavish royal lifestyle together and with their four children. That was, until Urdangarin was convicted of embezzling €6 million ($6.6m/£5m) of public funds and using his title of Duke for political corruption.
Cristina was charged with tax fraud and became the first member of the Spanish royal family to stand trial. Due to this, the King had no choice but to strip his little sister of her titles. Urdangarin received a six-year prison sentence and, in 2017, Cristina was acquitted of all charges.
Scroll through the gallery to see all the royal family members who gave up their titles.
Join Over60
Join our community of over 400,000-plus members today and get the latest Over60 news, offers and articles.
Get all the latest Over60 news, offers and articles.