Cleo Smith's family speaks with new details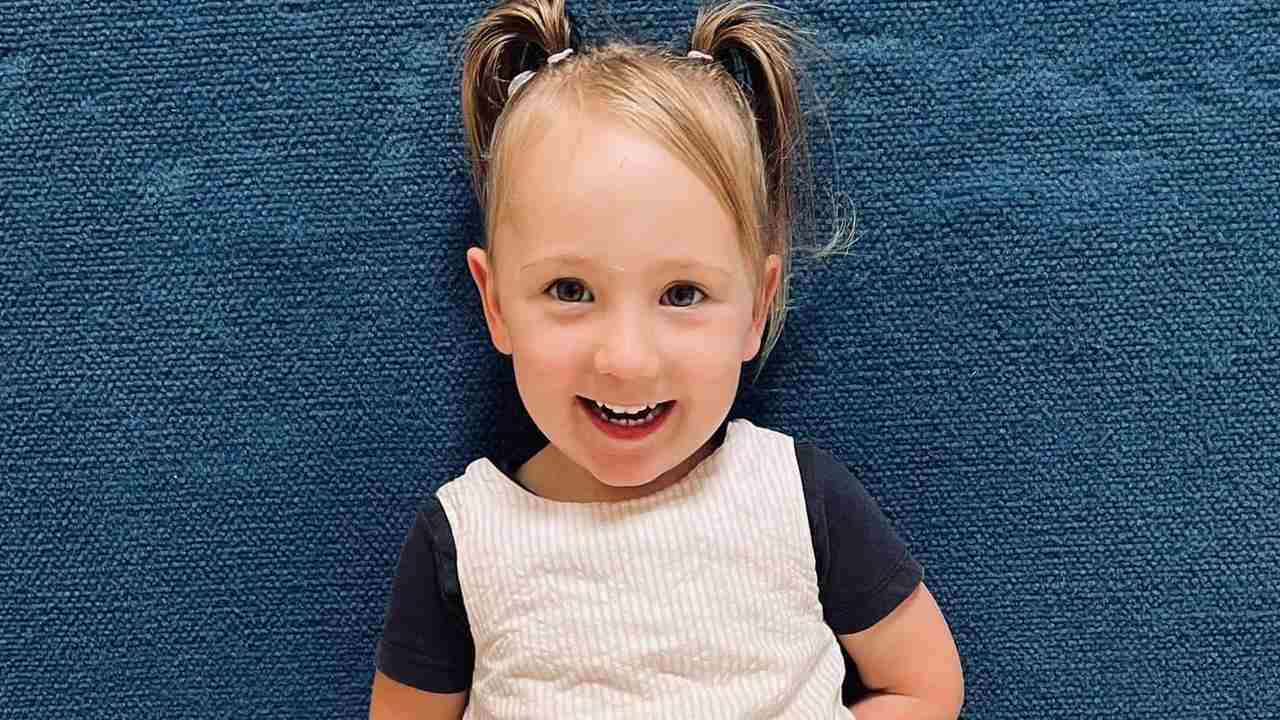 Image: Facebook
Police are now focusing on a "worst-case scenario" in the hunt for missing four-year-old Cleo Smith – as her shocked parents revealed she had been sleeping metres from her baby sister before she disappeared from the family's tent.
A disturbing picture of what happened the night she vanished is emerging, with police revealing there were a "lot of people" circulating the campsite at the time and Cleo's parents revealing horrifying details about the moment they realised she was gone.
Four-year-old Cleo was last seen at 1:30 am on Saturday near the Blowholes campsite north of Carnarvon in Western Australia before she vanished.
Cleo's mother Ellie Smith said she had woken up around 6 am on Sunday to find their tent zipper was nearly completely open and her daughter was nowhere to be seen.
She revealed Cleo had been sleeping in a separate area of the tent, with her baby sister just metres away.
For that reason, police are now focusing their efforts on investigating the "worst-case scenario" that little Cleo was abducted from the tent while her family lay sleeping, with a complex criminal investigation underway.
They have also admitted that she may have been taken interstate by now.
Inspector Jon Munday said Cleo could "potentially be anywhere now" given it's been five days since she was last seen.
"We can't rule out the fact Cleo may be still in the area, we can't rule out of the fact she's left the area and if she's left the area that is probably our worst-case scenario because that really paints a sinister picture with what's happened," he said.
"It's a race against time. We're just trying to find some answers."
The entire area where Cleo vanished has been declared a potential crime scene, with the campsite closed and investigators imploring anyone who has been in the area to come forward.
Inspector Munday said the case was a "mystery we're trying to unravel", as he revealed "quite a lot of people" had been staying at the Blowholes campgrounds that night.
"We're tracking and tracing all of those people at the moment, but there's also nothing to indicate that there's any cause for the wider community to be alarmed," he said.
On Tuesday, Cleo's distraught mother Ellie Smith and partner, Jake Gilddon, spoke publicly about her disappearance for the first time since posting about it on social media over the weekend.
Ms Smith said Cleo would never wander off and would have asked for help to unzip her sleeping suit if she needed to use the toilet.
"She's lazy when it comes to walking," Ms Smith said.
"She would never leave that tent alone."
Asked if they feared someone had taken Cleo, Ms Smith said the family was still hoping to find her.
Ms Smith said someone had to know where Cleo was.
"Someone has to – it's been four days," she said.
"I got her some water and she went to bed," Ms Smith said. "I checked on Isla, made sure she was OK. I got back in bed and that was it really.
"We went back to sleep. (I later) woke up to Isla wanting a bottle. As we passed the divider, I went into the other room and the zipper was open. Cleo was gone and that was about it for Saturday morning until everything started.
"She was gone. The tent was completely open. It was about 30cm from being open.
"I turned to Jake and said: 'Cleo's gone.'
"We went looking, checking, making sure she wasn't around the tent. Then we got in the car and started driving around everywhere."
Ms Smith said she was very familiar with the area.
"We literally grew up probably like 100m from where our tent was – that was where we stayed at the same age, so we just looked everywhere that we went as kids and we couldn't find her," she said.
"Then we realised we have to call the cops because she's not here."
Ms Smith described what was going through her mind at the time.
"Where is she? She needs breakfast. What is she doing? Everything was going through my head," she said.
Appearing emotional during the interview, Ms Smith described her ongoing anguish.
"We haven't really slept. We've had so much family help us and support us," she said.
"Everyone asks us what do you need and really all we need is our little girl home."