A "toilet with a view" is the latest popular bathroom trend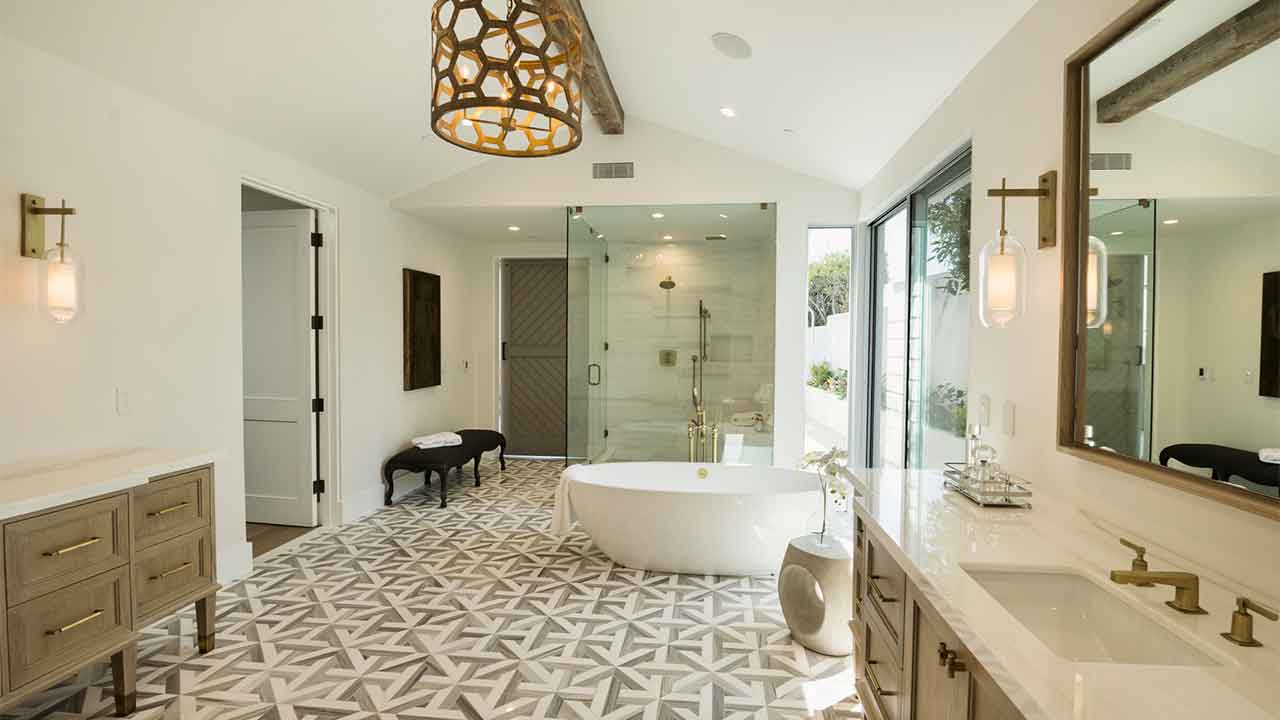 The bathroom, often considered a sacred and private space, is the subject of a divisive new trend that does away with the one thing ensuring this security: doors.
Instead, open plan ensuites are the latest trend that can even include a view to the great outdoors.
"Open plan bathrooms are on the rise for a few reasons," Tim Bennett, the founder, architect and engineer at Tim Bennetton Architects, says.
"Society has been more exposed to 'resort-style' living where spaces feel more generous than they used to be.
"We have all allowed ourselves that touch more luxury - where the bathroom is not purely functional."
According to Bennett, one popular layout includes opening up one wall to a view or courtyard to create a space that feels open "while still being private and intimate".
"We did this with one of the first houses we designed back in 2008, so it's certainly a trend that's been around for a while but is quickly gaining popularity, and it makes sense," he explains.
But when it comes to the key issue - the privacy of using the toilet - Bennett notes that it's "the only real issue that needs to be discussed".
"Some people are quite uncomfortable with an open plan toilet. But others are fine with it," he says.
"You could argue that a toilet with a view adds to 'the experience', but on the other hand, many people like the extra level of privacy and separation that a separate compartment provides to the toilet."
If you are considering this trend but find that privacy is a top priority, there are a few things you can do to achieve both.
"Flexibility is the key - allow sliding doors so that the ensuite or bathroom can be separated off if desired, or decorate screens or blinds," Tim says.
Image: Getty Images