Brutalism is back with a luxury twist
Known for bold lines, stark colours and minimalist designs, brutalism has come back into the fore, this time with some added luxury.
Though the hallmarks of the controversial architectural trend remain - think clean lines, a colour scheme featuring grey, and concrete as a material of choice - this new iteration emphases beauty and comfort.
"We call this look Brutal Beauty - it celebrates the popular architectural and interior aesthetic of Brutalism, but in a more inviting and appealing way," Heather Nette King, an interior stylist and style ambassador for Carpet Court, explains.
"Designers and architects are putting a contemporary spin on the Brutalist aesthetic by using raw concrete in new and inventive ways – think kitchen islands, furniture, benchtops, cabinetry and even home accessories. And they're introducing contrasting materials, such as beautiful, textured fabrics and luxurious metallics, to add softness and elegance.
"It's a celebration of contrasts, resulting in homes that speak of minimalism, yet feel refined, sophisticated and supremely comfortable."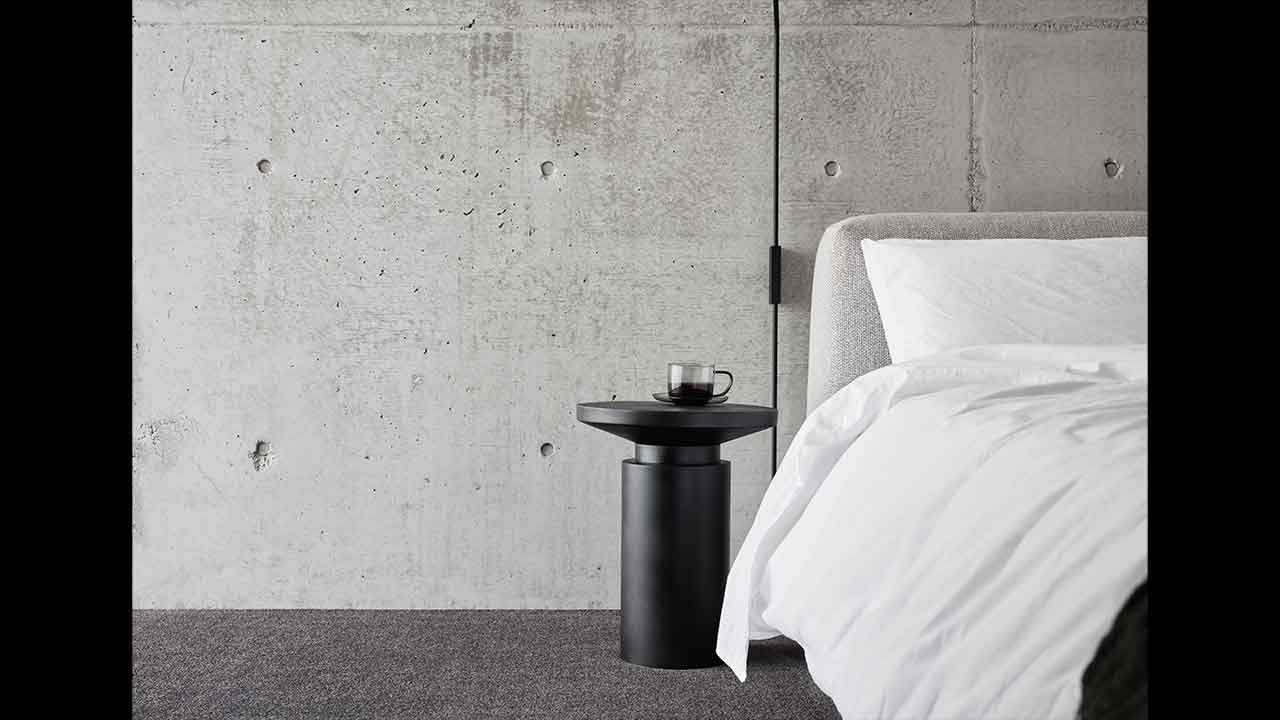 The revived trend of Brutalism, known as Brutal Beauty, features raw concrete, minimalist design, and luxurious accents. Image: Carpet Court
Using raw concrete as a primary design element has surged in recent years according to King, appearing in new builds and extensions across the country.
"It speaks of strength, authenticity and our growing desire to live more simply – the idea of building once and building well," she adds.
"As a look, Brutal Beauty works particularly well in new dwellings or contemporary renovations where architectural ornamentation is quite minimal."
If you're thinking of incorporating some aspects of Brutal Beauty into your home, Nette King has four top tips to help you out.
Rein in the colours
When it comes to Brutalism and colour, a minimal selection is best. Nette King recommends setting the mood of your home with layers and light and dark greys across your flooring and upholstery, accented with bold black art and accessories.
To keep your spaces feeling open and bright, she suggests using white on your walls and ceilings.
Opt for furniture with strong, sculptured lines
Brutalism is all about defined lines and minimalism, which you can embrace with minimalist seating and coffee and dining tables with simple, curved lines.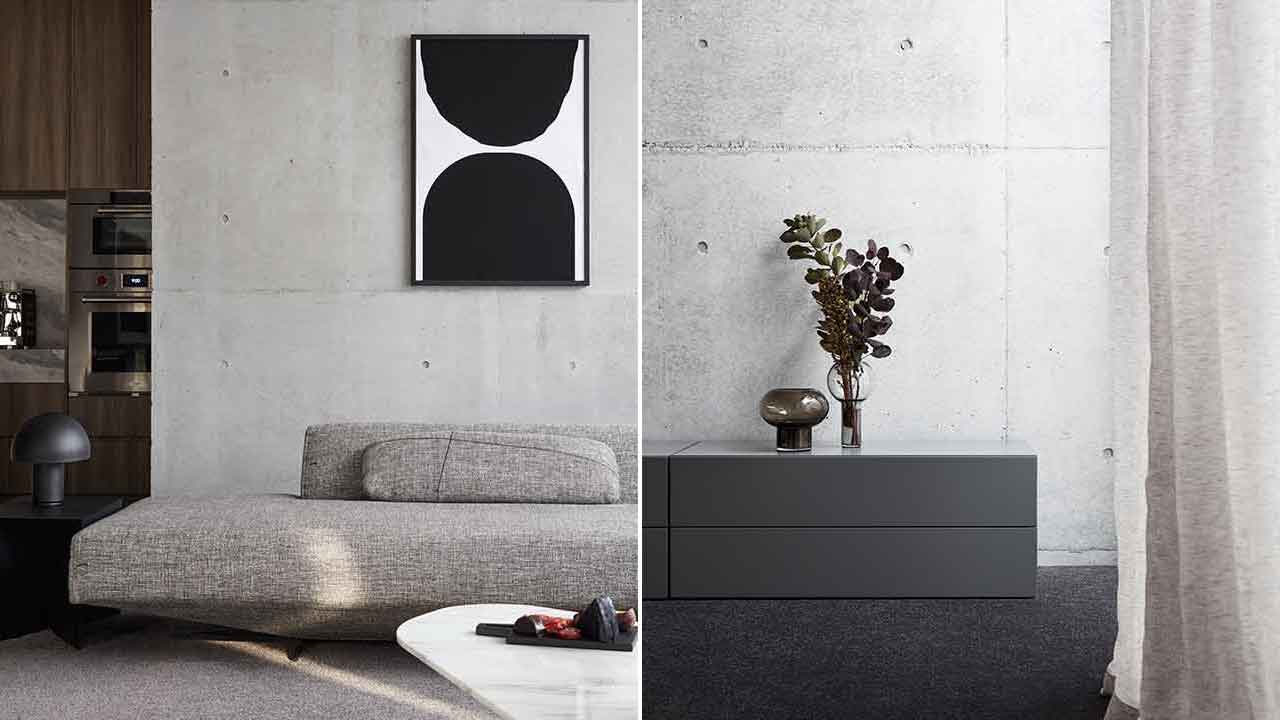 Bold artworks, a limited colour palette and furniture with simple, curved lines are hallmarks of Brutal Beauty. Image: Carpet Court
Comfort is key
Unlike its predecessor, luxury and comfort are key considerations. Nette King suggests furnishing your spaces with deep-seated sofas, upholstered bedheads and tactile bedlinen to emphasise the sense of luxury.
Add warmth with timber
With critics of Brutalism describing its limited colour scheme as cold, selecting cabinetry or furniture featuring rich timber tones, such as walnut, can help you avoid this and create some cosiness in your home.
Images: Carpet Court