"This is our home": Aussie family forced from home for new bridge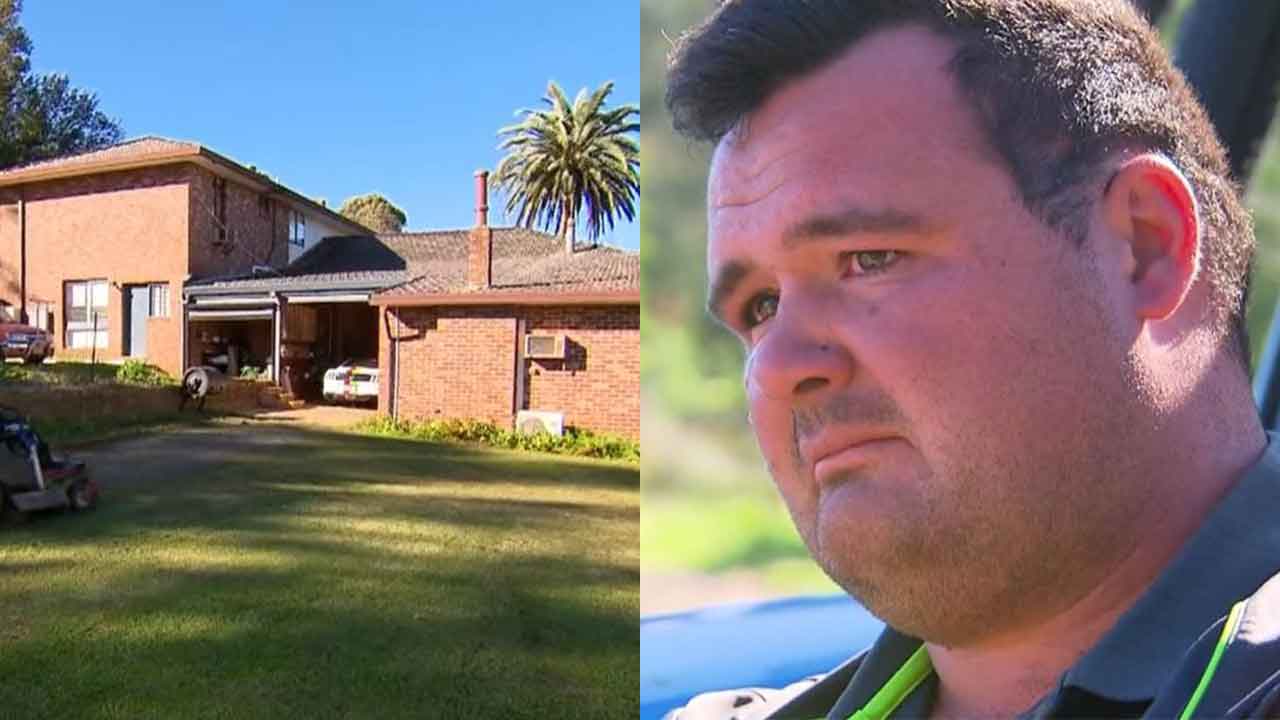 An Australian farming family is being forced to move from the farm they have owned for the past 22 years after it was decided a road would be run right through the centre - despite the property being surrounded by acres of vacant land.
Marian and Peter Wilcox have been growing vegetables on their 15-acre North Richmond property for over two decades, but have been told their land will be turned into a road to provide access to a new bridge.
The family have been hit with a notice from the NSW Government, Hawkesbury Council and a developer that their property would be forcibly acquired as part of the Redbank Communities project.
Speaking to A Current Affair, Ms Wilcox said the family were completely blindsided by the decision.
"This is our home. We had no idea this was coming," she said.
Ms Wilcox said she first found out about the plan for their home at a community meeting with other locals.
"I found out at a community meeting in front of a whole lot of other people," she recalled.
"They just put a picture of our property up on the screen and said this is where the road is going to run and that is how I found out. It was very heartless."
The road is needed to connect a new bridge that is forming a major part of the Redbank North Richmond project and will cost $23.8 million to build.
"It has purposely been directed to go through the house. Our property was not going to be touched at all," Ms Wilcox claimed.
"What we have here, it just doesn't matter to them. Our family does not matter to them, our family home does not matter."
But, documents obtained by the Wilcox's through freedom of information indicated that the original plans would have seen the road go through the neighbouring property, belonging to horse breeder and local real estate mogul John Starr.
A Current Affair claimed there was evidence that the planned road had to "avoid the private land housing the horse stud".
"The road (has to be) designed to avoid the Starr property," the documents reportedly read.
Though there is no evidence to suggest Mr Starr was involved in the changes, the Wilcox family are still looking for answers.
Adam, the Wilcox's son, said the farm was "all I know" and that he had planned his future around it.
"There's vacant land there. Put(ting) it straight through someone's house, it just doesn't make sense," he said.
"I don't know how much stress they have put on me and my parents. Just for what? Nothing."
Linda Perrine, the Hawkesbury City Council Director of City Planning, told the program that the road's design was part of a joint discussion between Hawkesbury City Council, Transport for NSW and Redbank Communities.
Ms Perrine explained that the original route was changed to its current path in February 2020.
"The original route for the proposed bridge was through the nearby Navua Reserve," she explained.
"In February 2020, Council considered a report and confirmed its in-principle support for the current route alignment based on the facts that it:
a) Does not involve any loss of public open space;
b) Provides greater flood immunity, above 1:100 flood level;
c) Minimises impact on heritage and biodiversity;
d) Affects only three private property owners;
e) Complements a suite of other roadworks upgrades also required to be delivered in the same Voluntary Planning Agreement
f) Assists in addressing current traffic levels/congestion".
Images: A Current Affair