No screen on your flight? No problem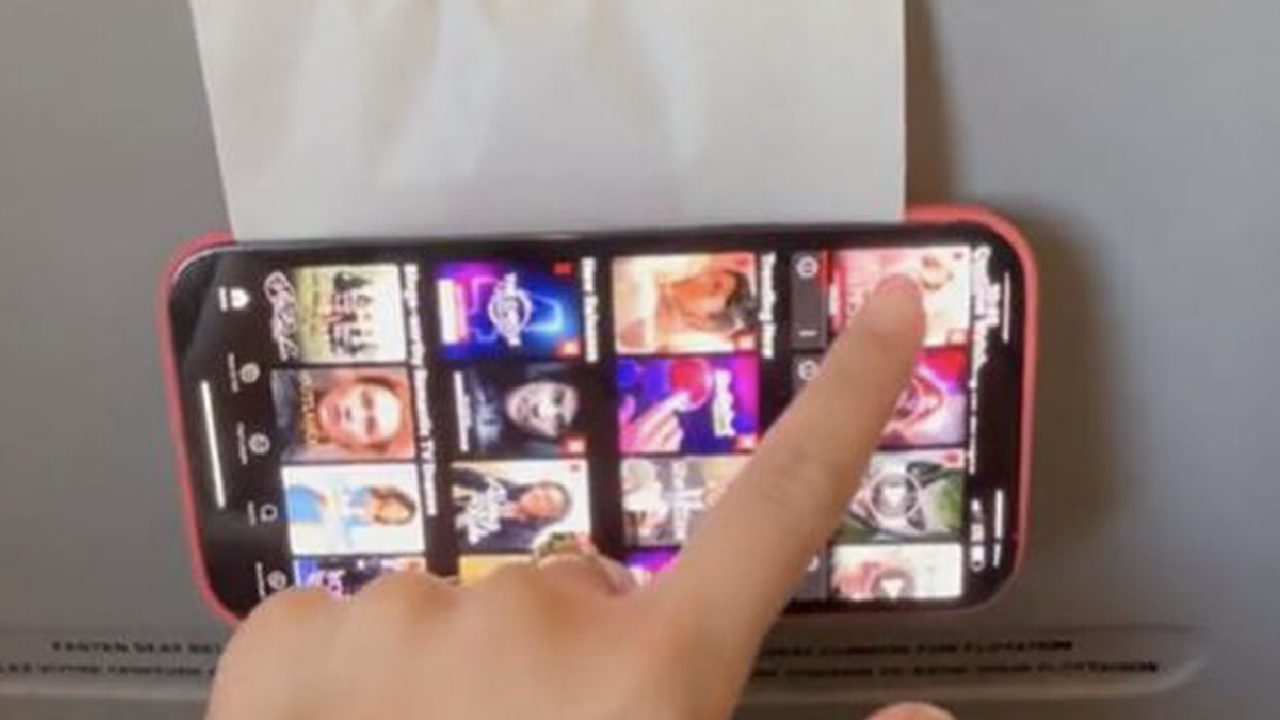 Surely we're all familiar with the crushing disappointment of realising your plane seat has no TV screen when it comes to those dreaded long-haul flights.
Some travellers use their phone as an awkward substitution for the glorious big screen, however it can be a pain to keep it propped up. One savvy tech expert knows this feeling all too well and has shared her TikTok hack for transforming the back of your seat into your very own entertainment hub.
Katarina Mogus, who posts as @katamogz, shared her own "iPhone travel hack" for when you don't have an included TV screen on the back of the seat.
In the video, Mogus takes the case off her iPhone and pulls out the sick bag from the seat pocket, She then proceeds to tuck the bottom of the sick bag between her phone and case, ensuring it is thoroughly wedged in.
After the bag is securely fitted inside the phone case, Mogus pulls down the tray table and folds half of the sick bag and secures it behind the tray.
Finally, she uses the sliding bolt to keep the sick bag in place.
The result is a hands-free, hanging screen - so you can sit back, relax and watch your favourite television shows or movies without having it hold it up yourself.
If the plane doesn't have Wi-Fi, you can pre-download shows or films on any streaming service so you can still enjoy it without using data.
Image: TikTok