Heartbroken mum shares warning after son dies of carbon monoxide poisoning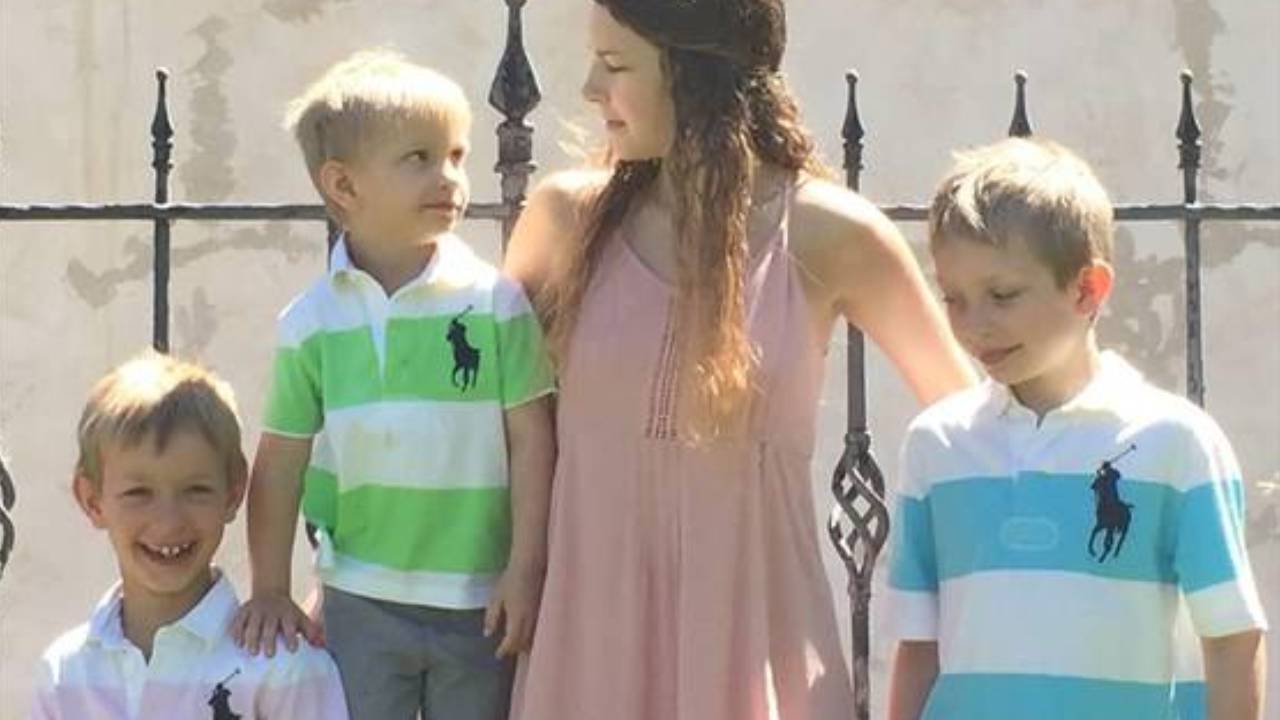 A family day out boating has turned into tragedy for the Free family after her 9-year-old son died of carbon monoxide poisoning.
Despite each adult on board having 20+ years of boating experience, the death has come to a shock as the family.
Andy spent the day at the rear of the boat and fell unconscious into the lake.
His mother, Cassandra Free, had no idea that could happen.
"One of the things we hadn't considered was the long no-wake zone," Free explained, referring to the area of the lake where boats must maintain slower speeds.
"We had no idea it was so dangerous. Prior to that we had been out doing our normal stuff, tubing, wakesurfing." Wakesurfing is a water sport where a rider trails behind the boat, riding the boat's wake.
"I didn't know this. No one I know knew this. It's called open-air carbon monoxide poisoning. Another friend looked into and found that it can also happen on other recreational vehicles like 4-wheelers. Our little Andy, our Dude, was probably slowly dying that afternoon/evening and we didn't know it. He would've been tired. His head would've started to hurt. Sounds like too much sun after a long, physically draining day of wakeboarding, wake surfing, and tubing," she shared in a heartbreaking post on Facebook.
Gasoline powered boats can emit carbon monoxide, and as many boats' generators vent toward the back of the boat, this is how Andy passed away.
"Looking back, hindsight is 20/20," said Free tearfully.
"It was not unusual for our kids to be tired and cranky. You're out in the sun all day," she said, as the parents initially thought he was tired from the sun.
She and her husband Brett are parents to sons Johnathan, 15, and Blake, 13.
"We were packing and cleaning up and the kids are groaning that they don't feel good, just want to take a nap," she recalled.
"My husband got Blake, my middle son, up.
"When he tried to get Andy, the boat just rocked and Andy rolled off. My husband, he was like, 'What the heck?'"
Brett and two other men were able to find Andy, but he was unresponsive.
"They were able to recover him but he never breathed another breath," said Free.
"They did CPR forever, it seemed before emergency services came. The doctors said there is zero brain activity. Even if they got a single breath, there would have been no quality of life."
She shared a Facebook post outlining her story to raise awareness about death due to carbon monoxide poisoning on boats.
"It's not common knowledge and we are going to have to be more proactive in sharing these stories," she said.
"Somebody is going to have to take a closer look at boat emissions. We post road signs to let people know there might be falling rocks or a sharp curve. But there are no signs to tell people to turn off their boats or warn people of the danger of carbon monoxide."
"Andy was supposed to grow up and save the world," she said. "He still can. He can never grow up, but he can still save the world. His name will be forever tied to the lives he saved. That has become my mission. To make sure that no mom stands in my shoes."
Photo credits: 7News
Join Over60
Join our community of over 400,000-plus members today and get the latest Over60 news, offers and articles.
Get all the latest Over60 news, offers and articles.