Queen's private jet forced to abort landing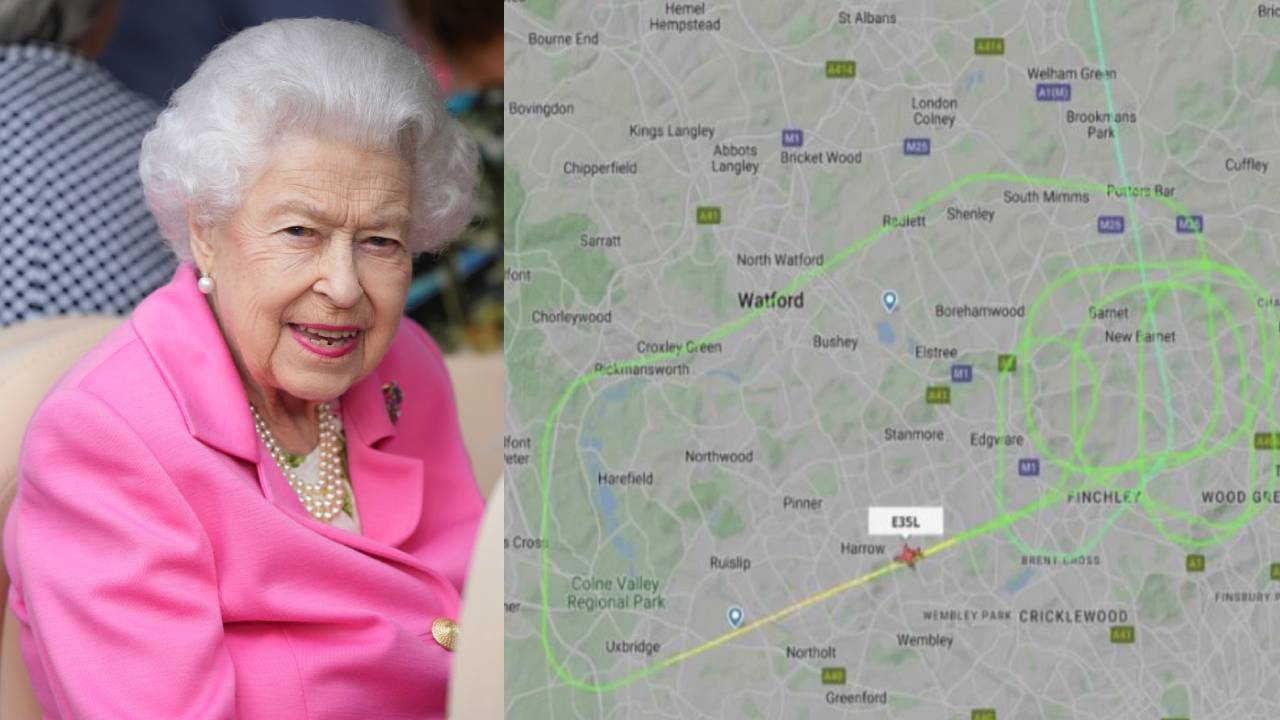 A plane carrying Queen Elizabeth II was forced to abandon its initial landing due to severe weather conditions.
The pilot was due to land at RAF Northolt, about 20km from Windsor Castle, after leaving Aberdeen but was unable to because of a severe electrical storm, rain and hail.
The plane remained in the air for an extra 15 minutes before the pilot successfully pulled off a second attempt at landing.
The 96-year-old monarch was then taken to Windsor Castle to prepare for the Platinum Jubilee celebrations that will run until June 5.
Revellers have already begun camping outside the castle hoping to get a glimpse of the royals during the exciting days ahead.
The Platinum Jubilee will kick off with Trooping the Colour Parade on Thursday.
It remains unclear how many events the Queen will attend due to her mobility issues, with the Palace no longer announcing whether she will attend an event in person until the day.
Instead, it is assumed that her son Prince Charles, 73, will take her place as he has been doing for quite some time.
Image: Getty