Travellers reveal the strangest things they've ever seen on a cruise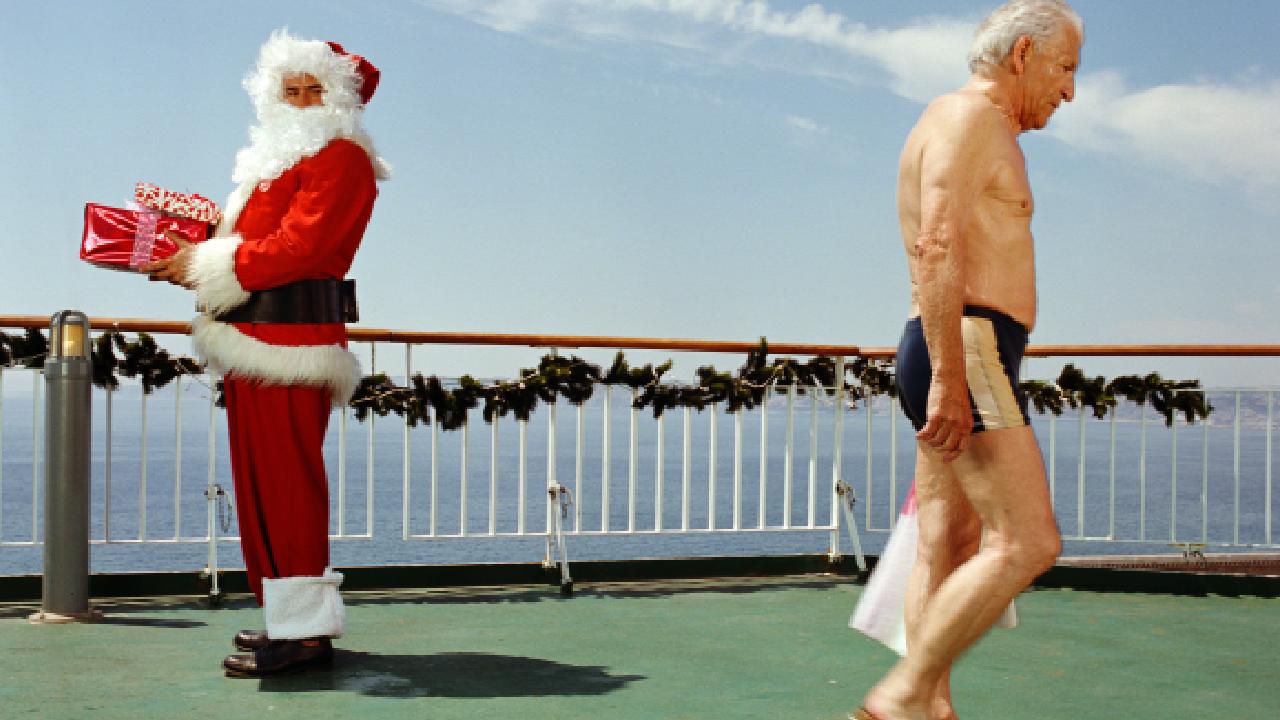 Travellers have revealed the most bizarre things they've ever seen on a cruise on a popular internet forum.
From stumbling upon inappropriately dressed passengers to family who wore their life jackets for the entire trip, commentators on Cruise Critic's forum didn't fail to deliver when answering: "What's the strangest thing you've ever seen on a cruise?"
1. "Maybe not so strange but we were a little surprised one morning when a family came to breakfast in their PJs. Didn't bother us, after all, it's their vacation and we thought it was kinda cute."
2. "I ended up on a cruise with a group of Goths on a convention. They came fully equipped with their own Evil faery (the DJ). Some (heck most) of the costumes were very different. There was one guy with his teeth filed down, wore dragon wings, and contacts in the shape of snake eyes. One good thing, we never had a problem getting a chair in the sun by the pool. They had a couple of events that were open to everyone. It was my sister's first and last cruise. I guess it was too much for her!"
3. "Getting off the ship in Tobago, observed a man leaving proudly wearing his tighty whiteys and nothing else."
4. "I was on my balcony watching some dolphins. I noticed my neighbour, who was also our dinner tablemate, was also leaning on the rail watching the dolphins. I started to say hello then realised that he wasn't wearing anything. I was much more embarrassed than he was. At dinner, his wife said that she told him not to go out on the balcony undressed."
5. "I stuffed my pair of jeans with towels, shoved them under the bed and put my shoes at the bottom, to make it look like a person was under there. Our cabin steward, his assistant, and their manager were the best we've ever had. It did scare them, at first, what I left them but we all got a great laugh out of it."
6. "A crew member was cleaning the drink station in one of the buffet dining rooms late in the evening (around 10pm). He did this by standing on top of the counter and using his shoe and a rag to wipe the counter. I definitely reported that to corporate."
7. "I saw a dad dipping his diaper clad kiddo in and out of the hot tub like a tea bag."
8. "'We saw a group of four who wore their life jackets everywhere. This went on for at least several days, possibly the entire cruise. We wondered if they slept in them as well."
9. "Our two-year-old granddaughters were walking around the stores in their PJs just before bed. A woman, who was slightly drunk, says, 'I thought I was seeing double when one twin ran through another!' We still laugh over that one."
What's the strangest thing you've ever seen on a cruise? Share your experience with us in the comments below.
Related links:
How I discovered the 10 rules of cruising
Just how much does each day on a cruise cost
5 things NOT to pack on a cruise