"Worst food ever": Man slams inflight sandwich with sky-high price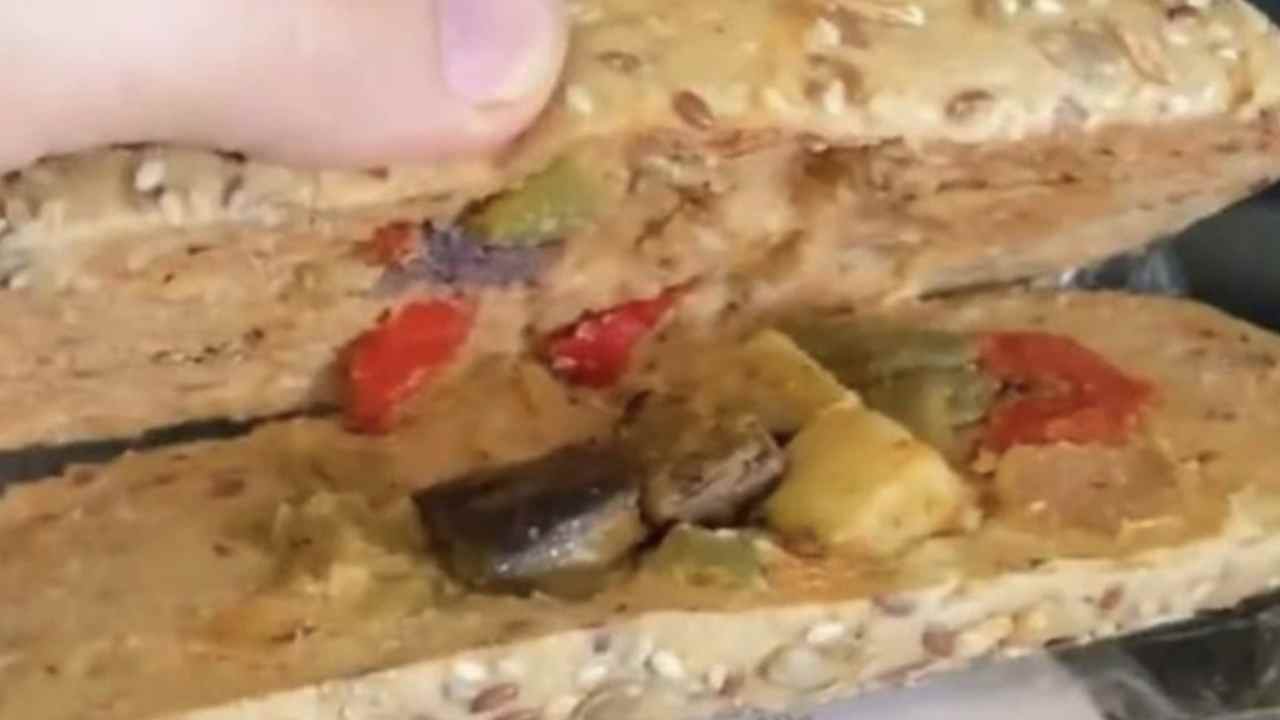 A man who paid for a sandwich on a plane has called out the airline for the "worst food ever".
Alex was on an easyJet flight from Paris to London Gatwick when he ordered the $9.80 Roasted Vegetable and Hummus Baguette for his trip.
The image on the flight's menu showed a delicious looking seeded baguette, filled with dozens of pieces of zucchini and red capsicums on a thick layer of hummus.
He was however shocked when the stewardess served him the sandwich which had only a handful of vegetables in the middle of the bread.
Alex shared a video of the sandwich with the caption: "Is this the worst airline food and advertising you've ever seen? I then sent the sandwich back, and got me a new one. Is this any better?
"A crew member then told me, 'You know, the food and the picture are not the same. We were given three minutes to eat before landing, and never got our water."
A spokesperson for the airline said they were aware of the footage and were investigating the incident.
"We're aware of this footage and will be looking into this with our in-flight retail supplier as it appears that the item served falls short of the high standards we expect from our in-flight food and drink range for our customers," they said.
"We will be in touch with the customer to apologise for their experience and provide a gesture of goodwill."